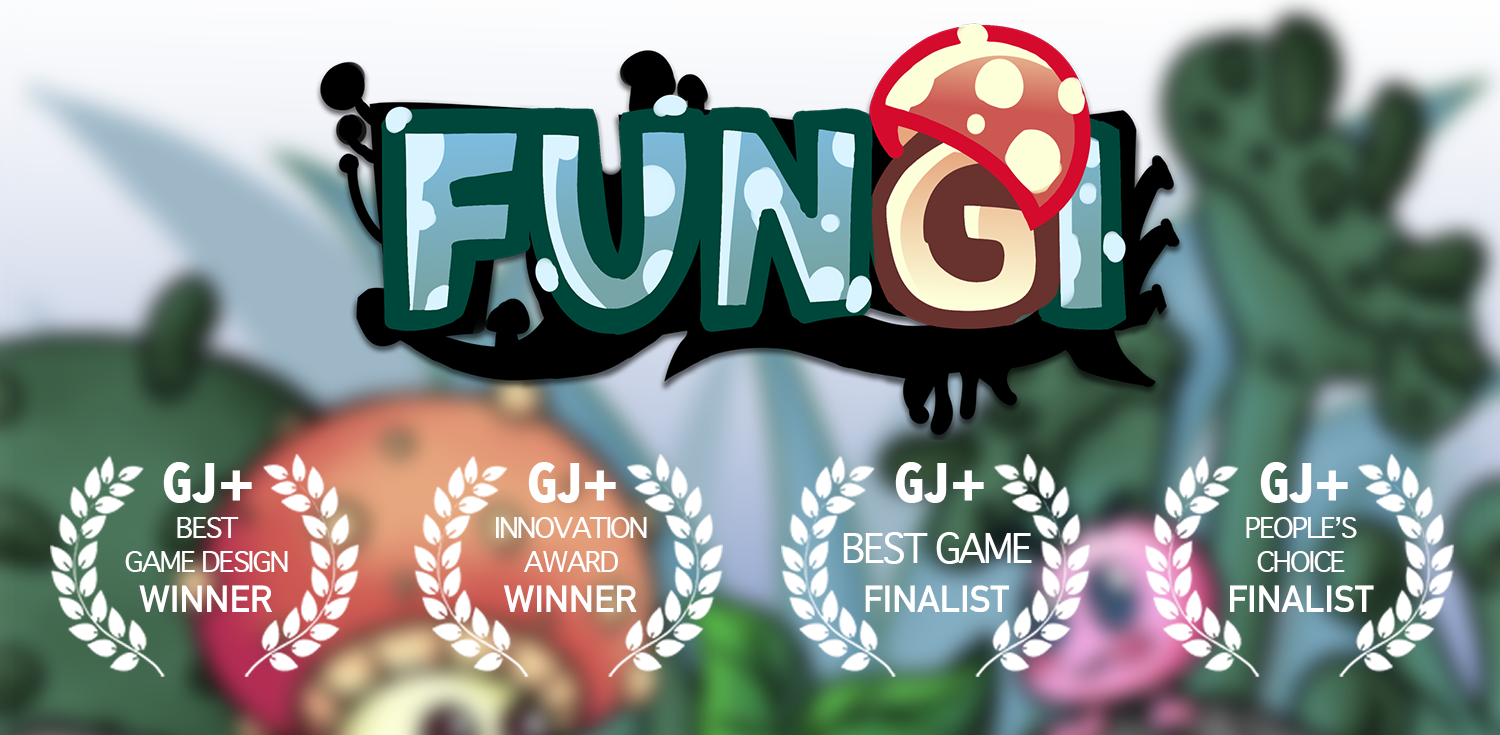 Fungi
A downloadable game for Windows and macOS
EN-US:
Fungi is a puzzle-platformer where in a macroscopic world a group of fungus need to complete challenges to make the soil fertile again. They must use their unique abilities together, creating a synergy that allows them to go through numerous obstacles in the way.

Characters: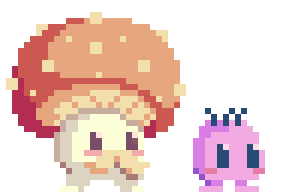 Daotoiram - A big and nice mushroom. Despite his delicate silver tongue, he is very strong and is able to break walls. Not only that, but his mushroom hat serves as a trampoline to his partner, allowing him to jump on and reach previously inaccessible paths.
Fini - Tiny, but nimble. He can go through narrow paths and jump on Daotoiram's head to get enough height to reach very high platforms.
New Fungi coming soon!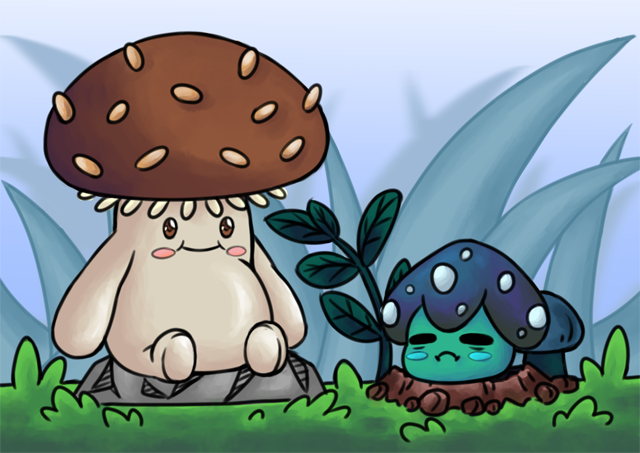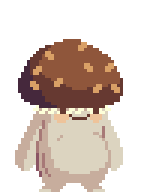 Sit sit!
Gameplay:
You must switch between characters in order to pass through obstacles. Collect seeds to restore the soil in your path. Find hidden leafs and bring as many fungi as you can to open the passage to the next level.
- Controls -
PC
* Move - W, A, S, D or Arrow keys
* Interact - SPACE
* Switch Fungi: TAB, Q

Gamepad (Windows only)
* Move - Directional
* Interact - A
* Switch Fungi: LB, RB
Our team:
Daniel Geber - Music and sound design
George Frankin - Pixel Artist
Ricardo Luiz - Lead Programmer
Saulo Daniel - Artist and Programmer
Marcelo de Barros - Game Designer and Programmer
PT-BR:

Fungi é um jogo do estilo puzzle-platformer onde em um mundo macroscópico uma tribo de fungos precisa passar por desafios para fazer o solo se tornar fértil. Para isso, eles devem usar sua habilidades individuais em conjunto, criando uma sinergia que faz com que ele possam passar pelos diversos obstáculos presentes no caminho.
Personagens: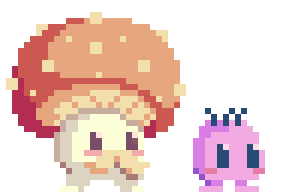 Daotoiram - É um simpático grande cogumelo. Apesar da delicadeza e polidez em sua fala, ele é bem forte e consegue quebrar paredes. Além disso, seu chapéu de cogumelo serve como trampolim para dar impulso, assim seu parceiro pode alcançar locais antes inacessíveis.
Fini - Pequeno, porém ágil. Ele pode passar por locais estreitos e pular na cabeça do Daotoiram para conseguir impulso e alcançar plataformas muito altas.
Gameplay:
Para passar pelos obstáculos, você deve alternar o controle entre os fungos e usar suas diferentes mecânicas. Colete sementes para restaurar o solo ao seu redor. Encontre folhas escondidas e leve a maior quantidade de fungos para abrir a passagem para o próximo nível.


( #Natal #GJPlus2018 #GameJamPlus #PongRN #SebraeLab )
| | |
| --- | --- |
| Status | Released |
| Platforms | Windows, macOS |
| Authors | Pippin Games, ric-luiz, Fernando Bezerra, Daniel Geber, Saulo Daniel - Game Dev |
| Genre | Puzzle |
| Tags | fungi, gamejamplus, gjplus2018, natal, pongrn, Puzzle-Platformer, sebraelab |
Download
Click download now to get access to the following files:
Fungi (GameJam+ NATAL) (Jam Build)
32 MB
Comments
Log in with itch.io to leave a comment.
Looks good for featured on my small channel.
Is there a Linux version?
i cant finish the last level
The current build is just a mockup that we made at the game jam. It has some bugs. We're working on a brand new build to fix this. Thank you for reporting it to us!