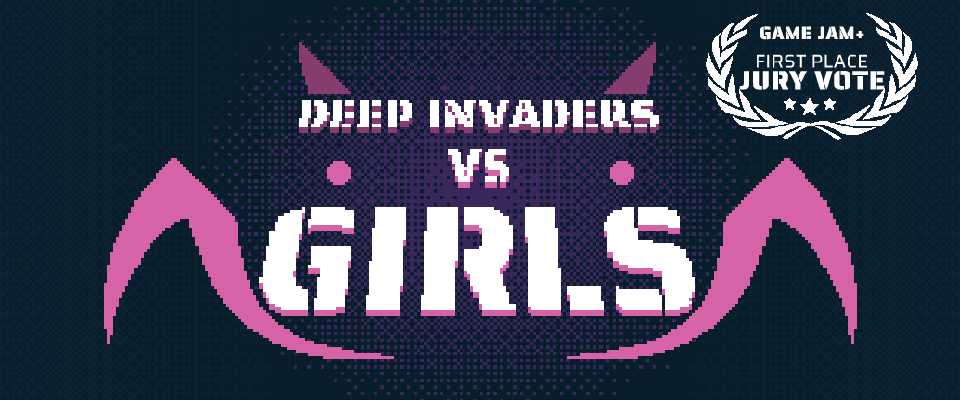 Deep Invaders VS Girls
Hello everyone! I'm Daniel Geber, the sound designer and music composer at Pippin Games. Today I'm going to show you the big changes we're making on Deep Invaders VS Girls. Get ready, as there are many incredible changes!
Before we start our journey through space, follow the development of our other projects: Kawaii Deathu Desu, Amazon Alien, Glad Gladiators, Marine and Fungi.
KDD received a major update on Steam and on 4/16/2020 it will also be released for Nintendo Switch!

A new dimension
EN:
We decided to change the game from 2D pixel art to 3D low poly! Wow! Really a big change! But why did we do that? I don't know, we just thought it would be cool.
This change involves not only the visual part of the game but also the programming and the audio. For now, in this DevLog, we will focus on graphics and programming. Soon we will talk about audio.
PT-BR:
Resolvemos mudar o jogo de pixel art 2D, para 3D low poly! Uau! Realmente uma grande mudança! Mas porque fizemos isso? Não sei, apenas achamos que seria legal.
Essa mudança implica não somente na parte visual do jogo, mas também na programação e no áudio. Por enquanto, neste devlog, vamos focar nos gráficos e na programação. Em breve falaremos sobre o áudio.
Artistic attempts
EN:
Here we will reveal to you how our decision-making process was for the artistic direction of the game. We will reveal aspects of the background and also some 3D models that have been discarded.
PT-BR:
Aqui iremos revelar a vocês como foi o nosso processo de tomada de decisão para os rumos artísticos do jogo. Revelaremos aspectos dos bastidores e também alguns modelos 3D que foram descartados.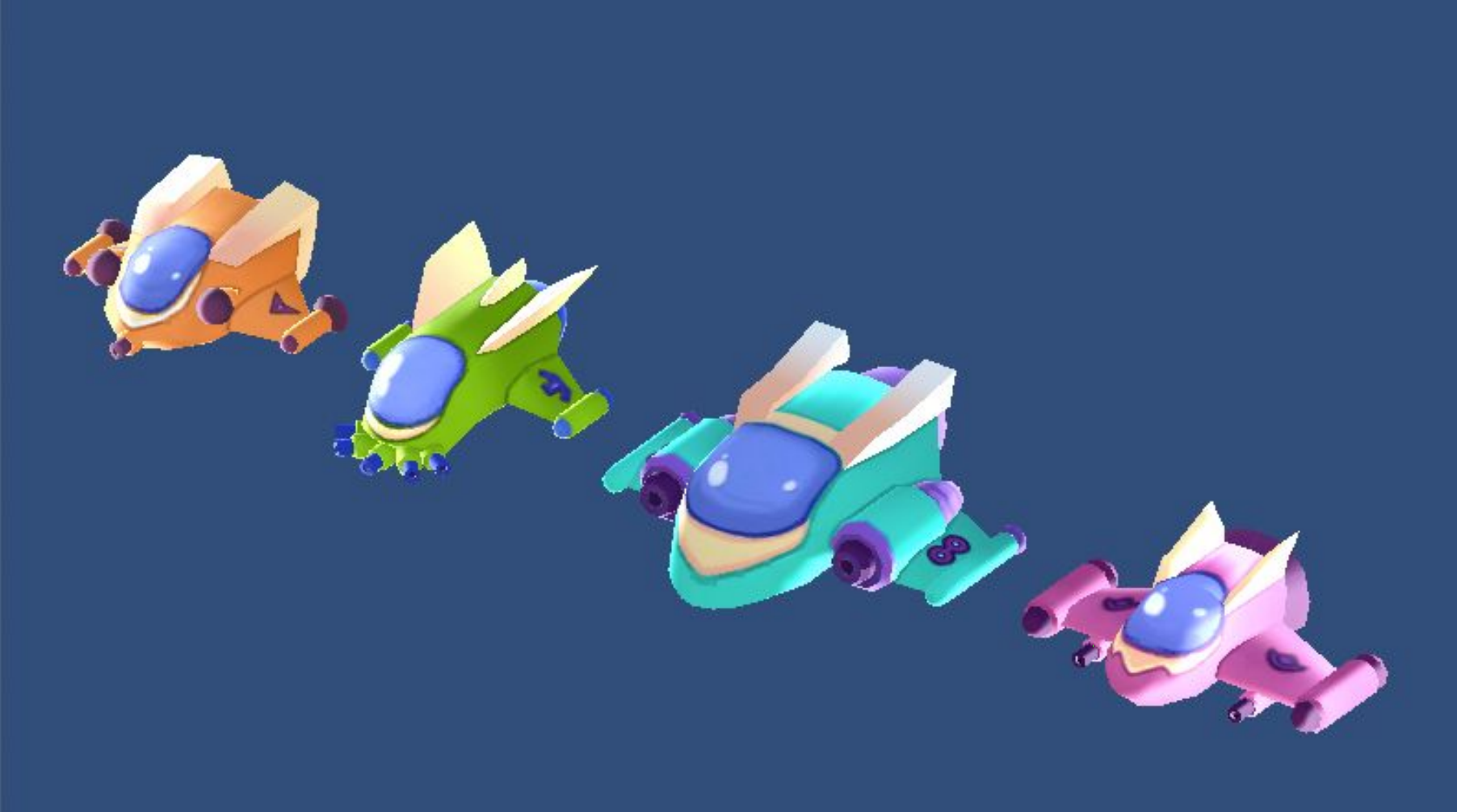 EN: These were the first 3D models of the ships. As you can see, they are the same ships of the original project (ProtoShip, Mechatronics, HeavyMachine e BabyShot)
PT-BR: Esses foram os primeiros modelos 3D das naves. Como pode-se observar, são as mesmas naves do projeto original (ProtoShip, Mechatronics, HeavyMachine e BabyShot)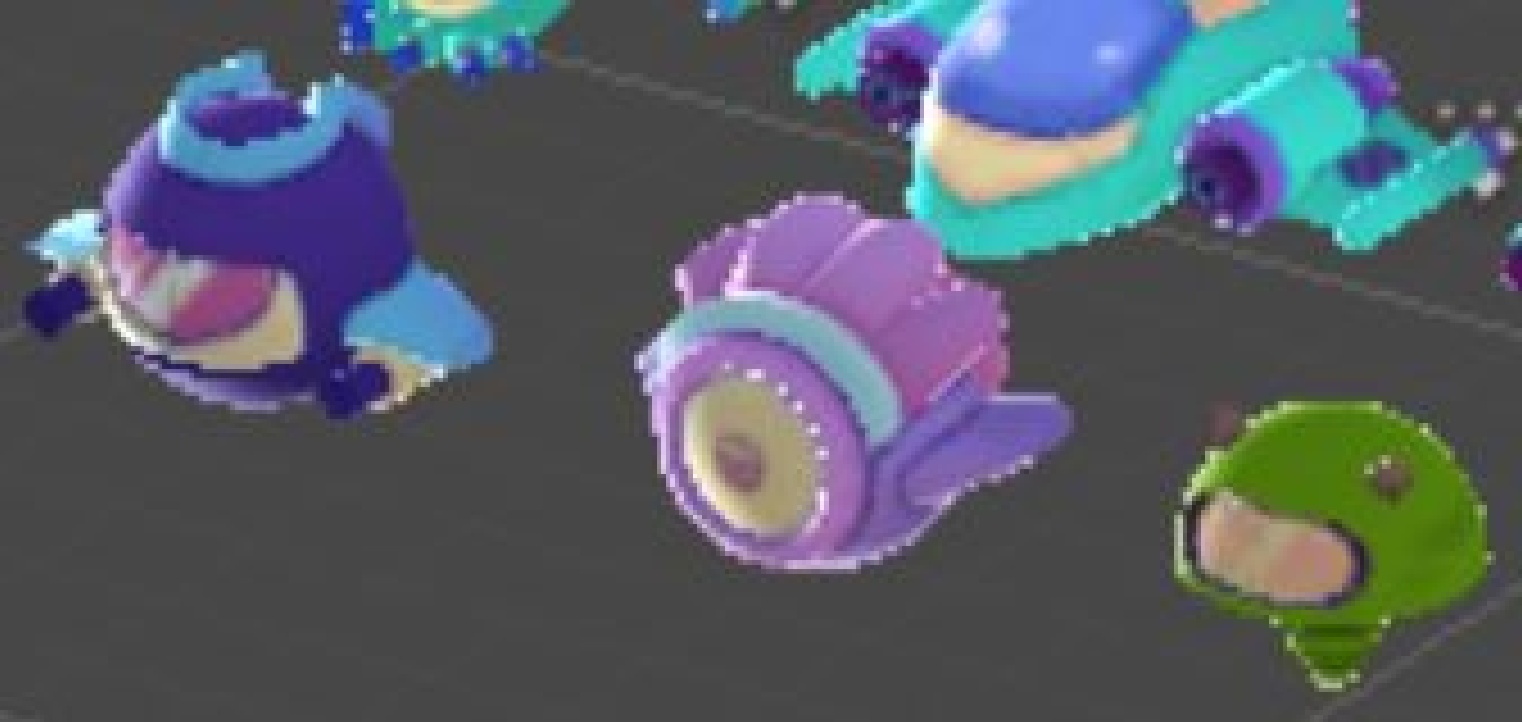 EN: This is the old version of our Deep Invaders in 3D
PT-BR: Esta é a versão antiga de nossos Deep Invaders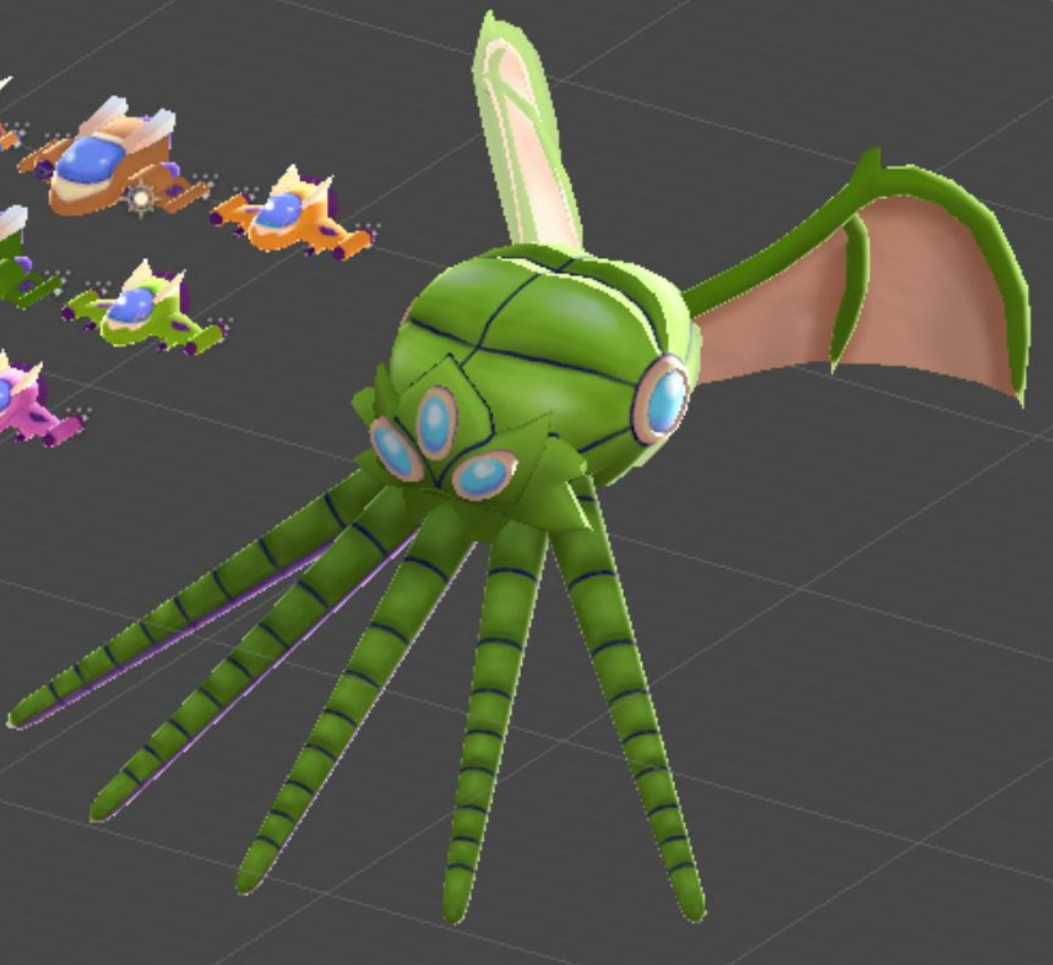 EN: And here is our boss, like a Cthulhu! He and his powerful tough tentacles were thrown in the recycle bin.
PT-BR: E aqui está o nosso boss, o Cthulhu! Ele e seus poderosos tentáculos durões foram jogados na lata do lixo.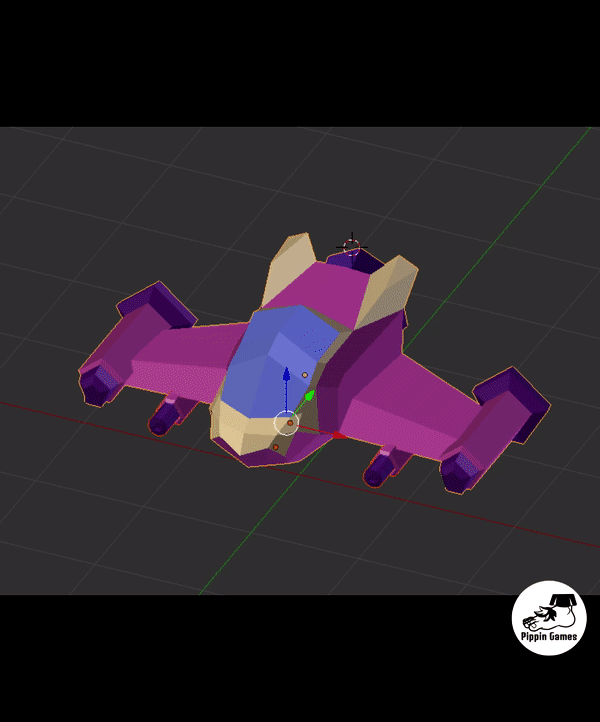 EN: Now the new models of the ships, in low poly!
PT-BR: Agora os novos modelos das naves, em low poly!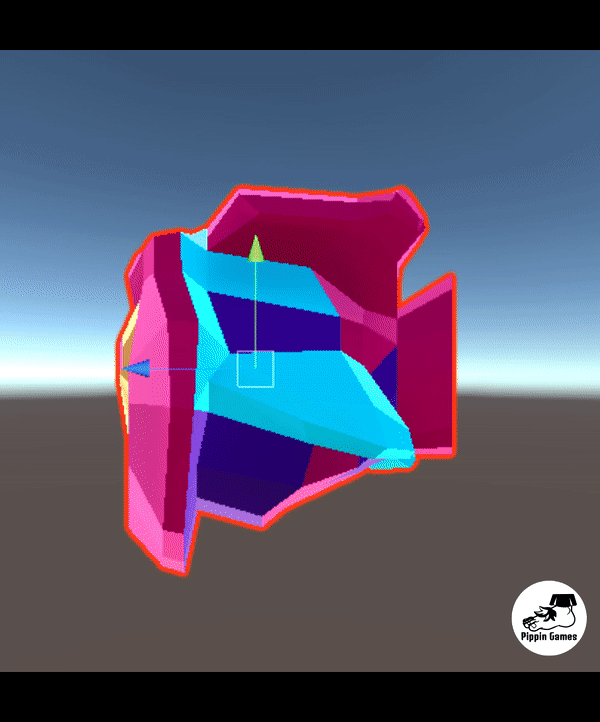 EN: New mobs
PT-BR: Novos Mobs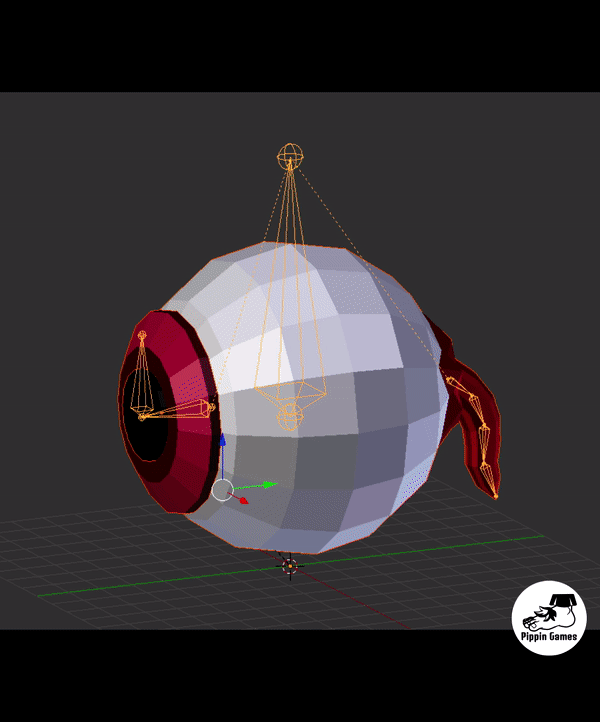 Bosses!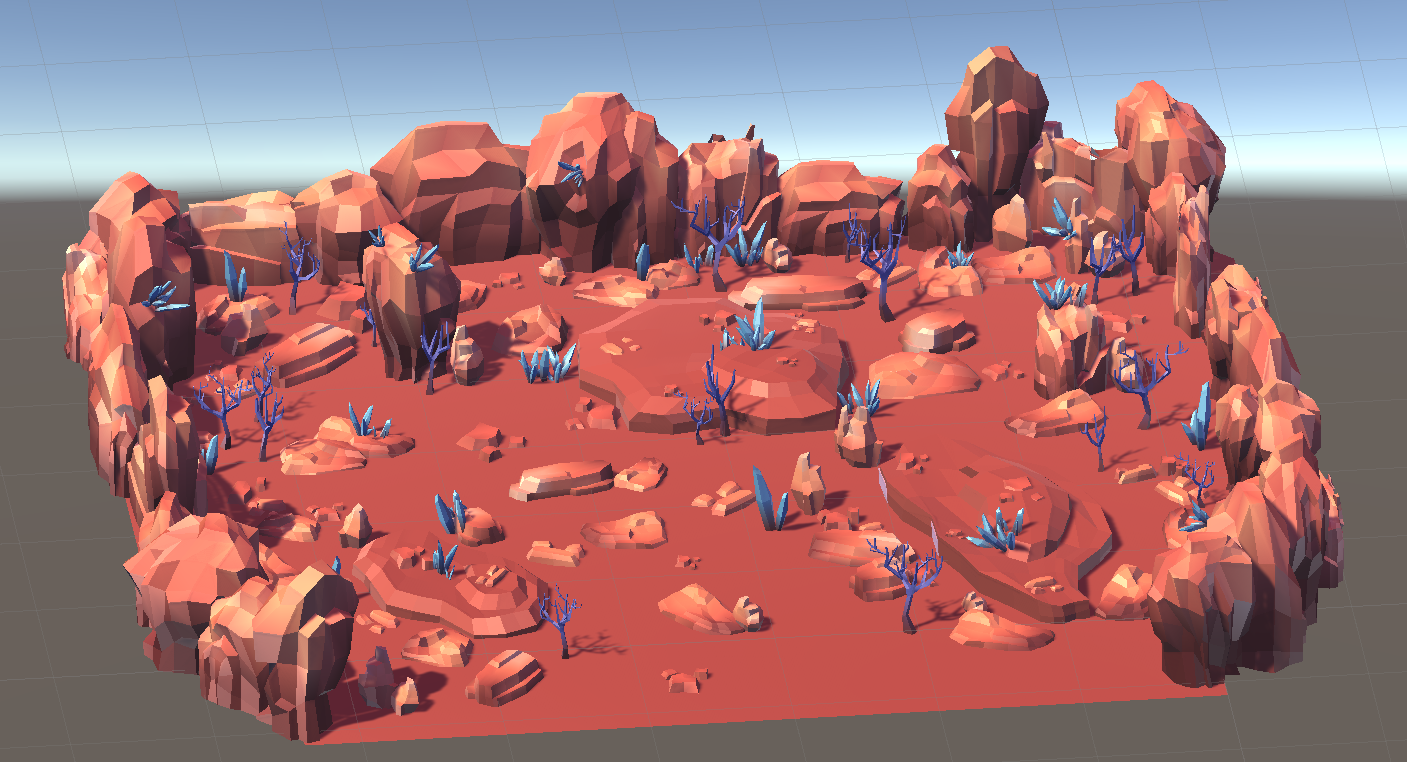 EN: New scenario! Really beautiful and very different from what we had in the pixel art version
PT-BR: Novo cenário! Realmente lindão e bem diferente do que tínhamos na versão em pixel art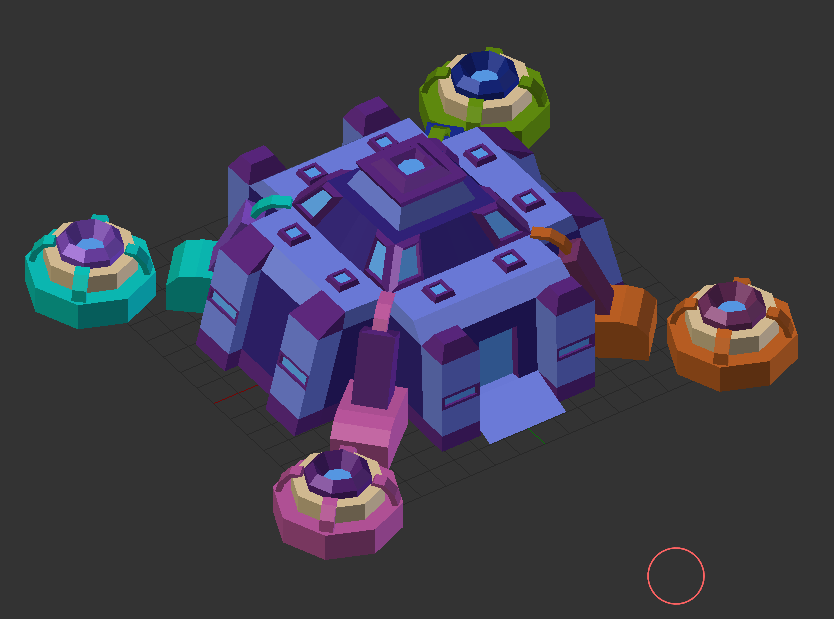 EN: Spice Girls base of operations
PT-BR: Base de operações das Space Girls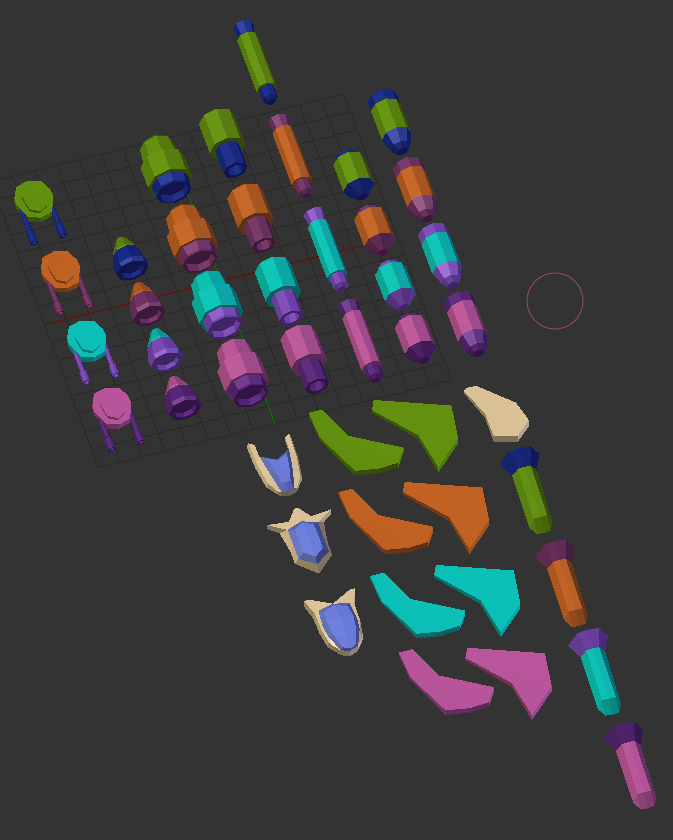 EN: Search resources! In a next devlog we will talk more about them.
PT-BR: Recursos de pesquisa! Em um próximo devlog falaremos mais sobre eles.
EN:
Did you like it? We decided to work with low poly to speed up our 3D modeling pipeline and also to give a different aesthetic to our game. In addition, the game is lighter, increasing its performance. And we can also work with post-processing effects more easily.
PT-BR:
Gostaram? Decidimos trabalhar com low poly para acelerar a nossa pipe-line de modelagem 3D e também dar uma estética diferenciada para nosso game. Além disso, o jogo fica mais leve, aumentando o seu desempenho. E também podemos trabalhar de forma mais fácil os efeitos de pós-processamento.

Programming
EN:
In addition to the obvious adaptations in the code to make the game work in 3D, we have our main feature to the game: the procedural generation of levels! We decided to divide the game as follows:
Base of operations, where players start the game and can choose the upgrades of their ships;
Deep Invaders combat areas, where real action takes place!
PT-BR:
Além das óbvias adaptações no código para que o jogo funcione em 3D, temos a nossa principal adição ao jogo: a geração procedural de cenários! Resolvemos dividir o jogo da seguinte forma:
Base de operações, onde os players iniciam o jogo e podem escolher os upgrades de suas naves;
Áreas de combate aos Deep Invaders, onde a verdadeira ação acontece!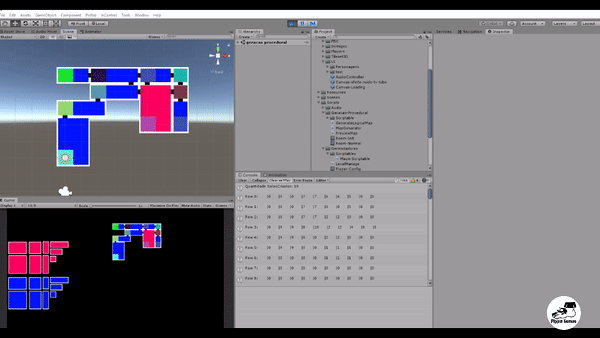 Logical Procedural generation of levels at Unity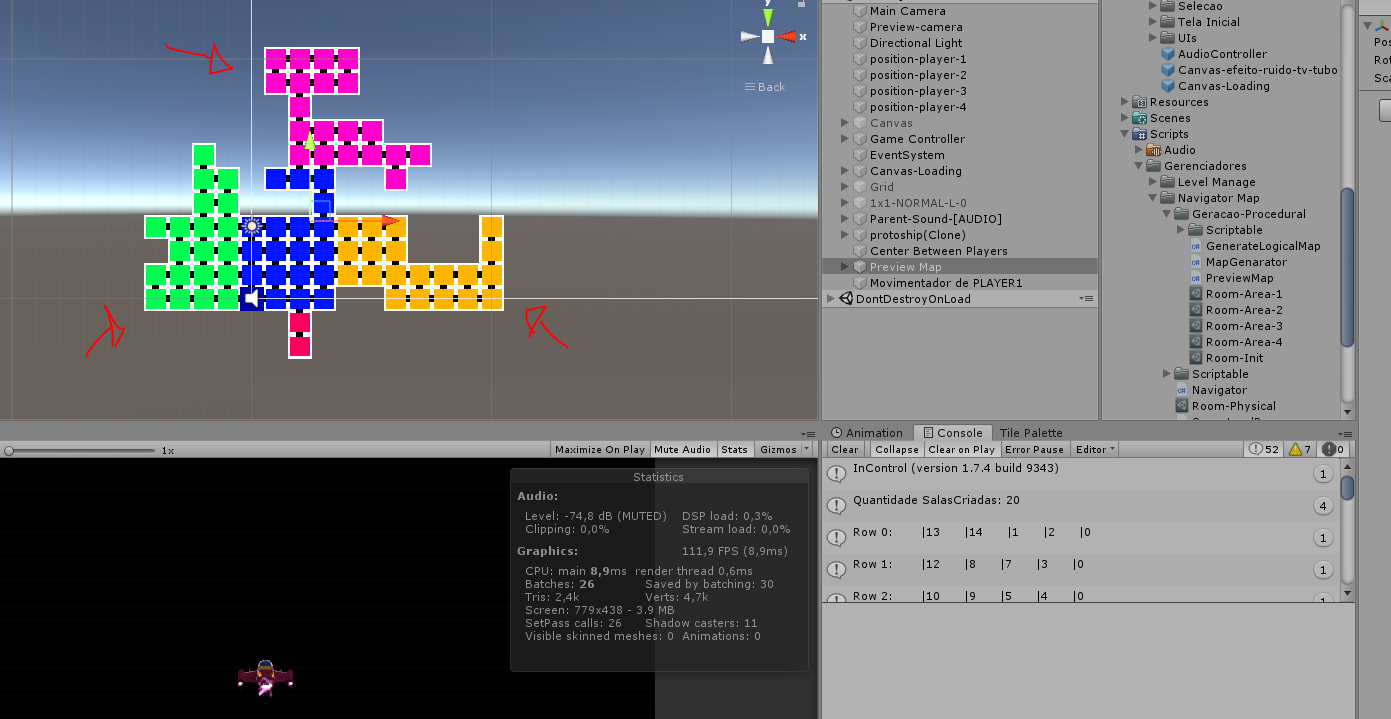 EN: Here you can see that we decided to subdivide the combat areas into 4 different zones, with different biomes and unique mobs and bosses. Soon we will talk more about it.
PT-BR: Aqui pode-se observar que resolvemos subdividir as áreas de combate em 4 zonas diferentes, com biomas diferentes e mobs únicos e um boss. Em breve falaremos mais sobre isso
Completion
That's it for today! There are many new features and we will introduce them little by little. Not least because many things are still in the testing and planning phase, but we will definitely show you our progress as it happens.
Follow Pippin Games on social media to follow our work, not only for Deep Invaders VS Girls, but also for our other games!
Files
Deep Invaders vs Girls Windows.zip
29 MB
Oct 16, 2019
Deep Invaders vs Girls Mac OS.zip
28 MB
Oct 16, 2019
Get Deep Invaders VS Girls