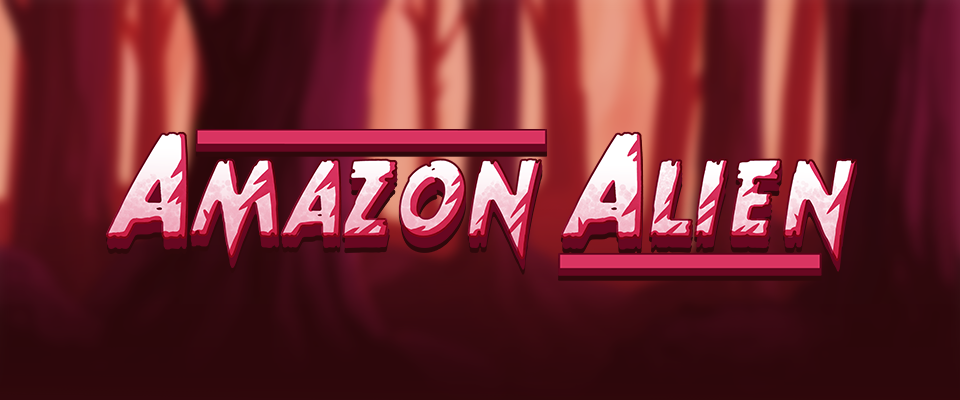 Amazon Alien
Amazon Alien Devlog #4 (Game's implementation)
---
EN-US
What's up guys? How are you? Here who writes is Ricardo Luiz, programmer, leader, producer of Pippin Games Studio.
First of all, thank you very much for your interest in reading our Devlog.
In this Devlog I will cover a very cool theme: Implementation Week. What was it like putting the pieces together?
Enjoy and pass our social networks (Facebook, Twitter and Instagram) and take a look at our other games (KDD, Fungi, Marine, Glad Gladiators)
What is Amazon Alien?
In Amazon Alien, several intergalactic tribes of warrior women, during the galactic planetary alignment, vie for a deadly fighter race. Where a lucky man is kidnapped to prey on these fierce fighters. The goal is simple who captures the target wins. But it won't be so easy with so many skilled Amazons in contention.
A dangerous planet is chosen as the venue for competition, so the hunt is unleashed to try to escape its inevitable fate. The Amazons then begin their races and fights among themselves to see who catches them first. The winner, in addition to the title of champion, takes the hunt and enjoys it the way she likes.
The game follows a mix of Runner and Party Games, competitive for up to 4 players, with frantic beating, super cute and charismatic characters, beautiful vivid art using 2D motion technology and special cutscenes at the end of each game.
Putting the Pieces Together
In the last Devlog I talked about building game features, now let's put it all together. You'll see how Amazon Alien will look like a finished game, of course compared to the interim features used.
Building Bionic's Mechanics
One of the first things accomplished, after setting the scene, was to put the mechanics of the characters. First with Bionic, implementing its basic action cycle: Running, jumping, attacking, taking damage. And its specific cycle: hurling explosives.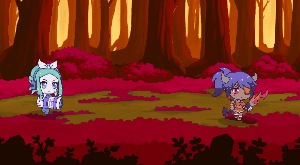 NOTE: As you can see some things are the same in all 3 characters (Bionic, Killer and Human), they all run, jump, take damage and so on. This is all reused and implemented in the other characters.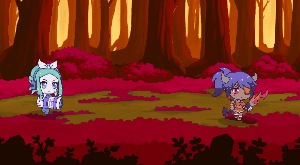 After laying the basics, we built the explosive-throwing mechanics. Look above.
Building Killer's Mechanics
Now showing the killer mechanics. As I said earlier the basic cycles are always reused.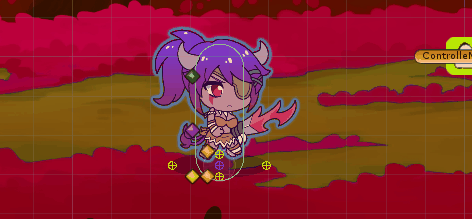 Here I show all the cycles that an Amazon Alien character has, except the killer dash, the rest is common to all characters. Using the bones technique (we use DragonBones) we can reuse the movement information from one character to another, thus saving development time. Even the effects were made with bones!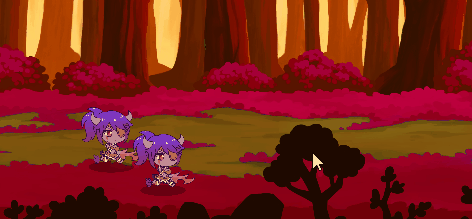 Above we have the complete drive.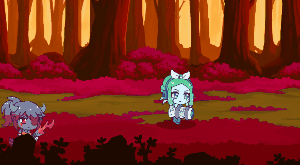 Finally we conclude the specific mechanics, the killer dash. This ability can hit multiple opponents at once.
Putting the UI together
And now I present what the interface is allied with the programming code.
Title screen and main menu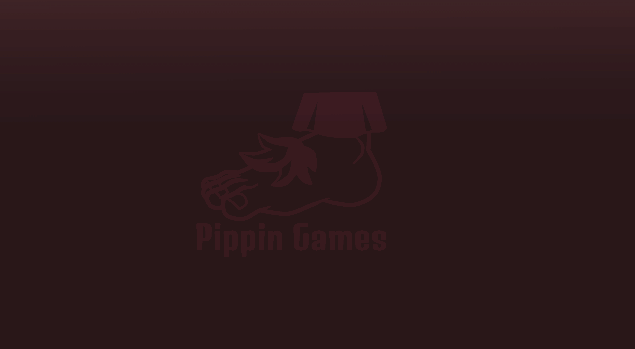 Character selection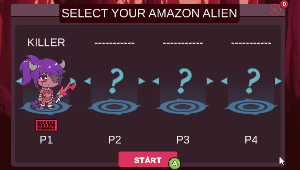 Match's UI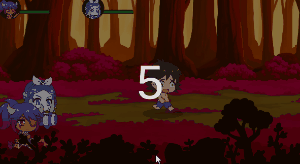 Finishing
That's it guys, in the implementation part the game starts looking beautiful. In the next step we will polish the game, in which case we will fix critical bugs and in case of time add new little things.
See you next time, enjoy and comment what you think of the results of the game here and in our social networks. See ya!
---
PT-BR

Devlog 4 (Implementação do Jogo)
E aí galera? Tudo bem? Aqui quem escreve é o Ricardo Luiz, programador, líder, produtor da Pippin Games Studio.
Primeiro de tudo, muito obrigado pelo interesse em ler nosso Devlog.
Neste Devlog vou abordar um tema bem bacana: Semana de Implementação. Como foi juntar as peças?
Aproveita e passa em nossas redes sociais (Facebook, Twitter e Instagram) e dá uma olhadinha nos nossos outros jogos (KDD, Fungi, Marine, Glad Gladiators)
O que é o Amazon Alien?
Em Amazon Alien diversas tribos intergaláticas de mulheres guerreiras, durante o alinhamento planetário galáctico, disputam uma corrida de caça mortal. Onde um homem sortudo é sequestrado para servir de presa para essas ferozes lutadoras. O objetivo é simples quem capturar o alvo vence. Mas não será tão fácil com tantas amazonas habilidosas na disputa.
Um planeta perigoso é escolhido como local da competição, então a caça é solta para tentar fugir de seu destino inevitável. As amazonas então começam suas corridas e lutas entre si para ver que o captura primeiro. A vencedora além do título de campeã leva a caça, e aproveita-a do jeito que bem entender
O jogo segue uma mistura de Runner com Party Games, competitivo para até 4 jogadores, com pancadaria frenéticas, personagens super fofas e carismáticas, lindas artes vívidas usando tecnologia de movimentação 2d e cenas especiais no final de cada partida.
Juntando as Peças
No último Devlog falei sobre a construção de recursos do jogo, agora vamos juntar tudo. Você vai ver como o Amazon Alien vai ficar com cara de jogo finalizado, claro comparado aos recursos provisórios usados.
Construindo Mecânica da Bionic
Uma das primeiras coisas realizadas, após a inserir o cenário, foi colocar as mecânicas das personagens. Primeiro com a Bionic, implementando seu ciclo básico de ações: Correr, pular, atacar, levar dano. E seu ciclo específico: arremessar explosivos.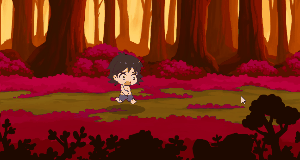 NOTA: como você pode observar algumas coisas são iguais nos 3 personagens (Bionic, Killer e humano), todos eles correm, pulam, levam dano e etc. Isso tudo é reaproveitado e implementado nos outros personagens.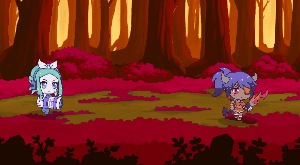 Depois de colocar o básico, construímos a mecânica de arremesso de explosivos. Veja acima.
Construindo Mecânica da Killer
Agora mostrando a mecânica da killer. Como disse anteriormente os ciclos básicos são sempre aproveitados.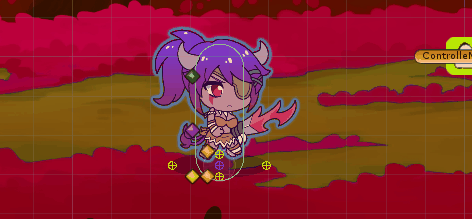 Aqui eu mostro todos os ciclos que um personagem do Amazon Alien tem, com exceção do dash da killer, o restante é comum a todos os personagens. Utilizando a técnica de bones (usamos o DragonBones) conseguimos reaproveitar a informação de movimentado de um personagem no outro, dessa forma poupamos tempo de desenvolvimento. Até os efeitos foram feitos com bones!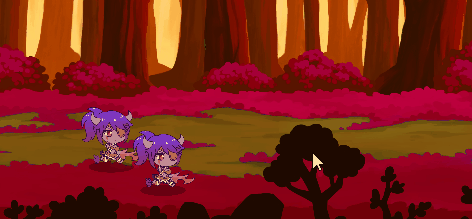 Acima temos a movimentação completa.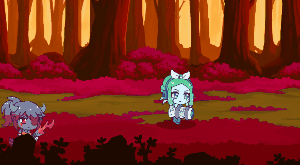 Por fim concluímos a mecânica específica, o dash da killer. Essa habilidade é capaz de acertar múltiplos adversários de uma vez.
Juntando a Interface
E agora apresento como fica a interface aliada ao código de programação.
Tela Inicial do Jogo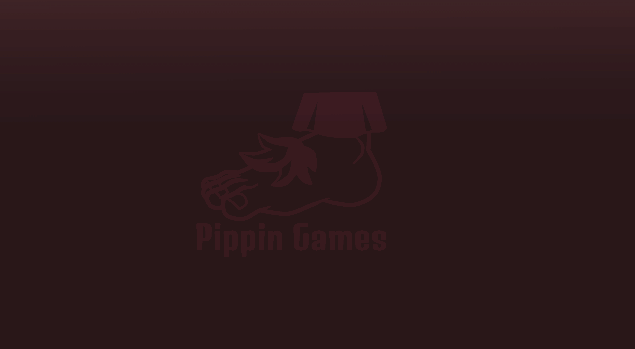 Selecionar Personagem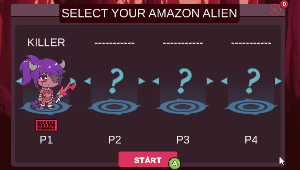 Interface na Partida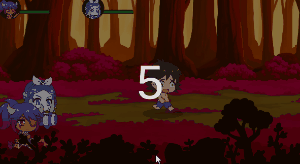 Finalização
E é basicamente é isso galera, na parte de implementação, já ficou bem bonito em? Na próxima etapa realizamos o polimento do jogo, no caso vamos corrigir bugs críticos e caso sobre tempo adicionar coisinhas novas.
Então foi isso galera, até a próxima, aproveita e comenta o que acharam dos resultados do jogo lá nas nossas redes sociais. Um forte abraço, fui!