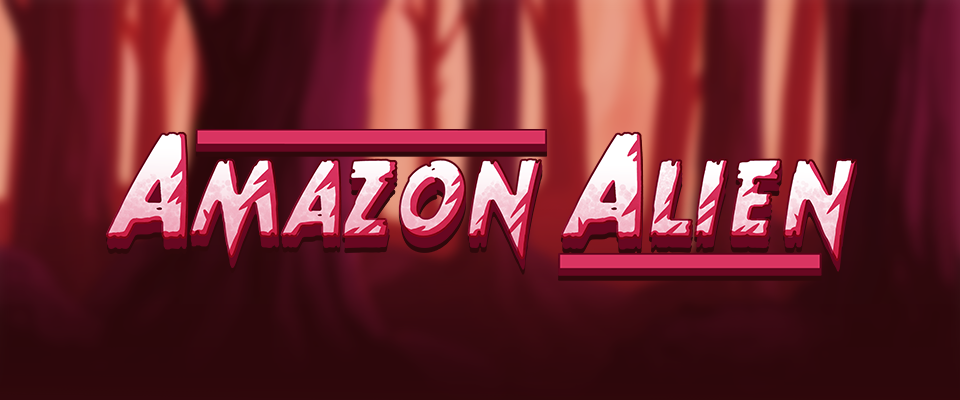 Amazon Alien
Building the Game - Amazon Alien Devlog #3
---
English Version
What's up guys? All right? Here who writes is Ricardo Luiz, programmer, leader, producer of Pippin Games Studio.
First of all, thank you very much for your interest in reading our DevLog.
In this Devlog I will address a very cool theme: Production Week. What was built this week?
Enjoy and pass our social networks Facebook, Twitter and Instagram and take a look at our other games KDD, Fungi, Marine, Glad Gladiators. I'm sure you will like it!
What is Amazon Alien?
In Amazon Alien, several intergalactic tribes of warrior women, during the galactic planetary alignment, vie for a deadly fighter race. Where a lucky man is kidnapped to prey on these fierce fighters. The goal is simple who captures the target wins. But it won't be so easy with so many skilled Amazons in contention.
A dangerous planet is chosen as the venue for competition, so the hunt is unleashed to try to escape its inevitable fate. The Amazons then begin their races and fights with each other to see who catches them first. The winner beyond the title of champion takes the hunt, and enjoys it the way you want
The game follows a mix of Runner and Party Games, competitive for up to 4 players, with frantic brawling, super cute and charismatic characters, beautiful vivid art using 2d movement technology and special cutscenes at the end of each game.
Amazonian Artistic Production
See how cute and charismatic our beautiful Amazons were. Each character has its 4 color variations, as we have up to 4 players, if the colors are the same in the same character there will be a real confusion of who is who in the game.
To build the animations we use DragonBones cap animation software.
Bionic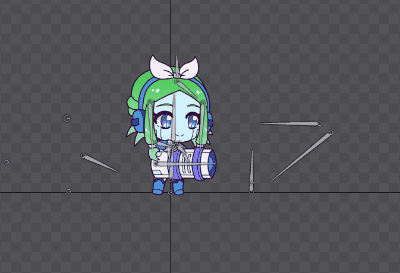 Killer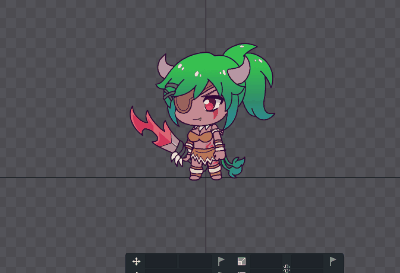 Artistic Production of the Hunted Human
We follow the same line as the amazons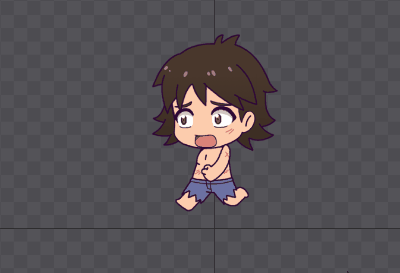 Artistic Interface Production
NOTE: All screens below are not integrated into the programming, they are just assembly examples. This makes it easy to insert into the engine (Unity 3d).
Splash Screen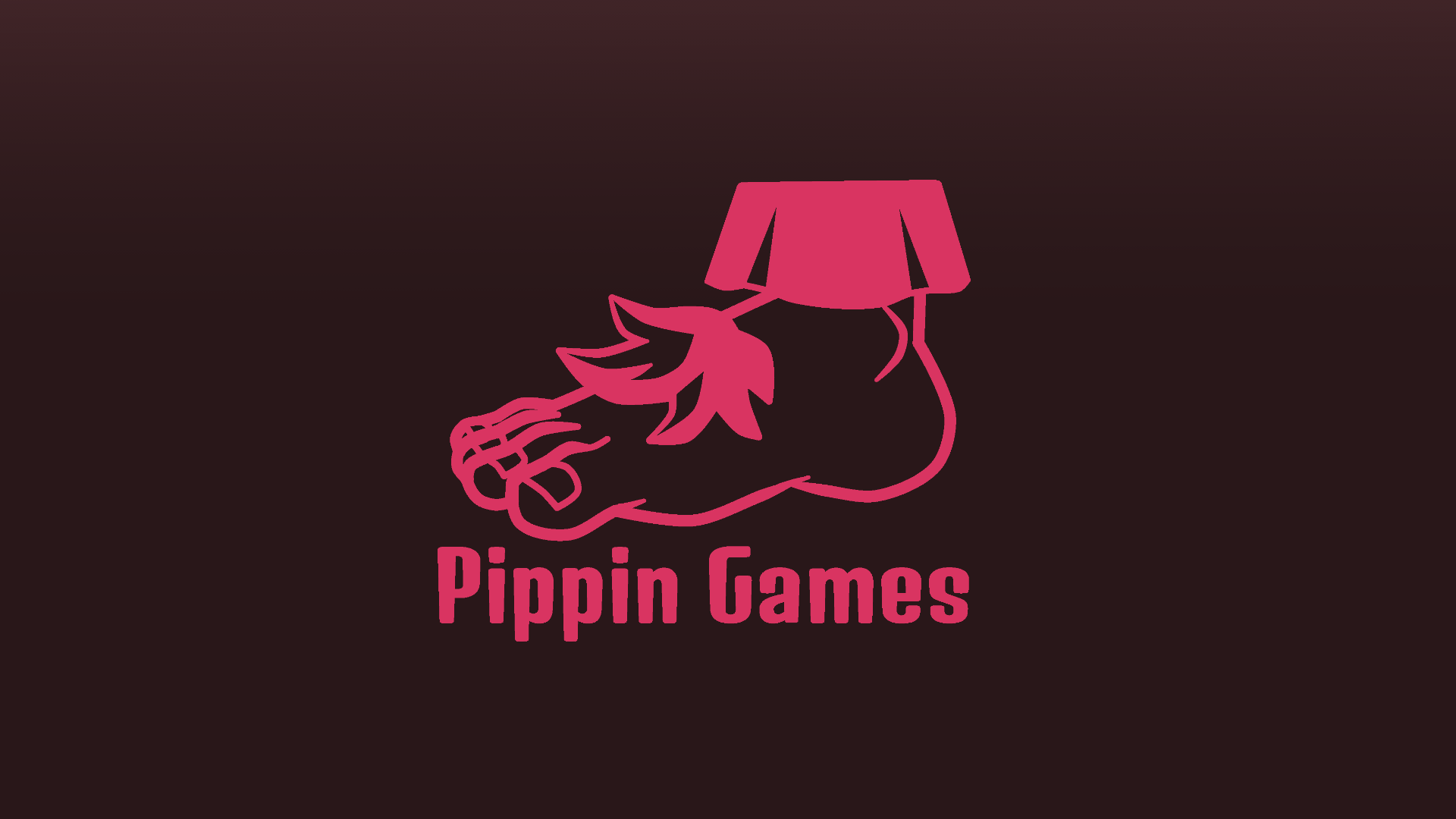 Title Screen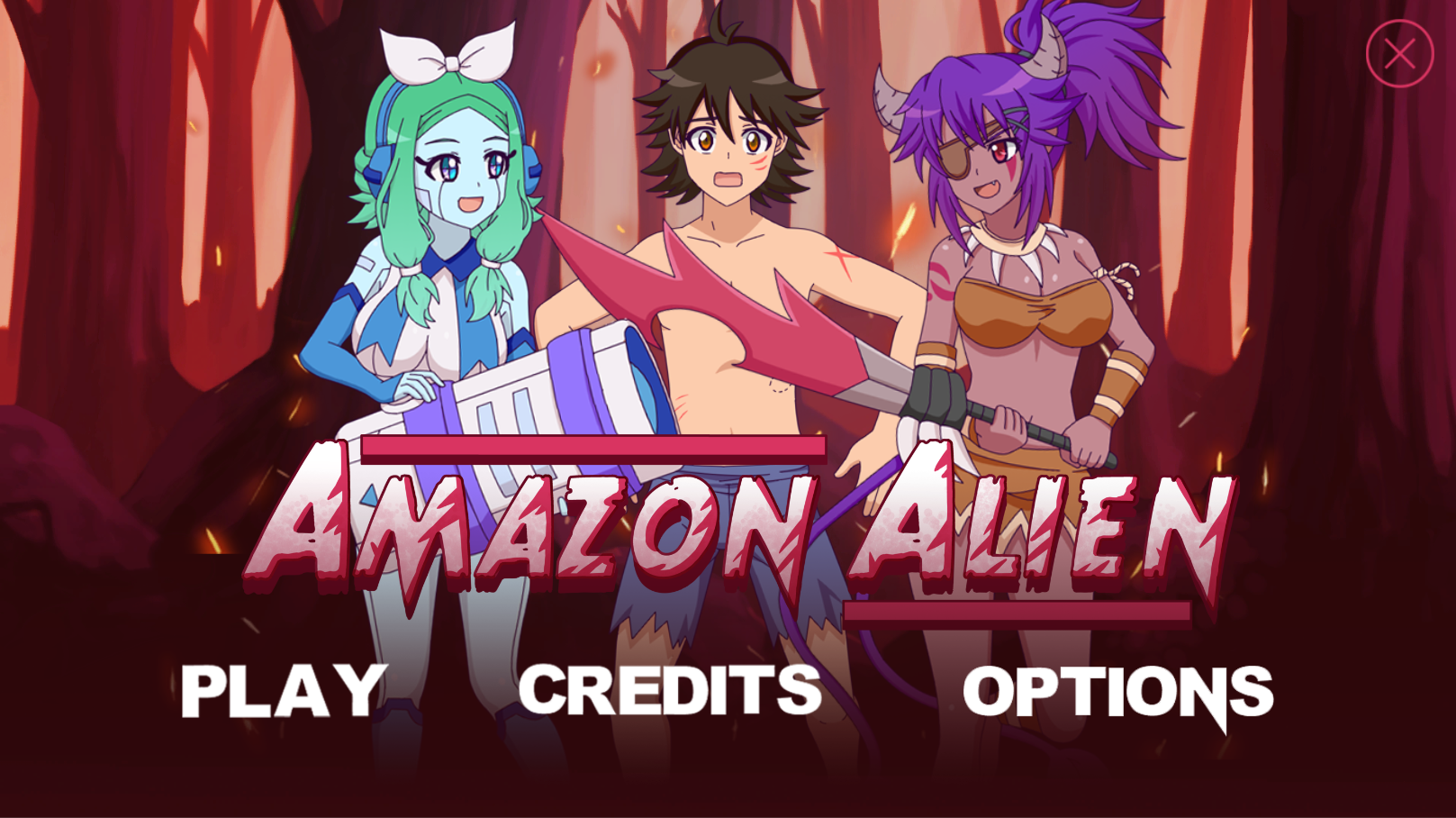 Credits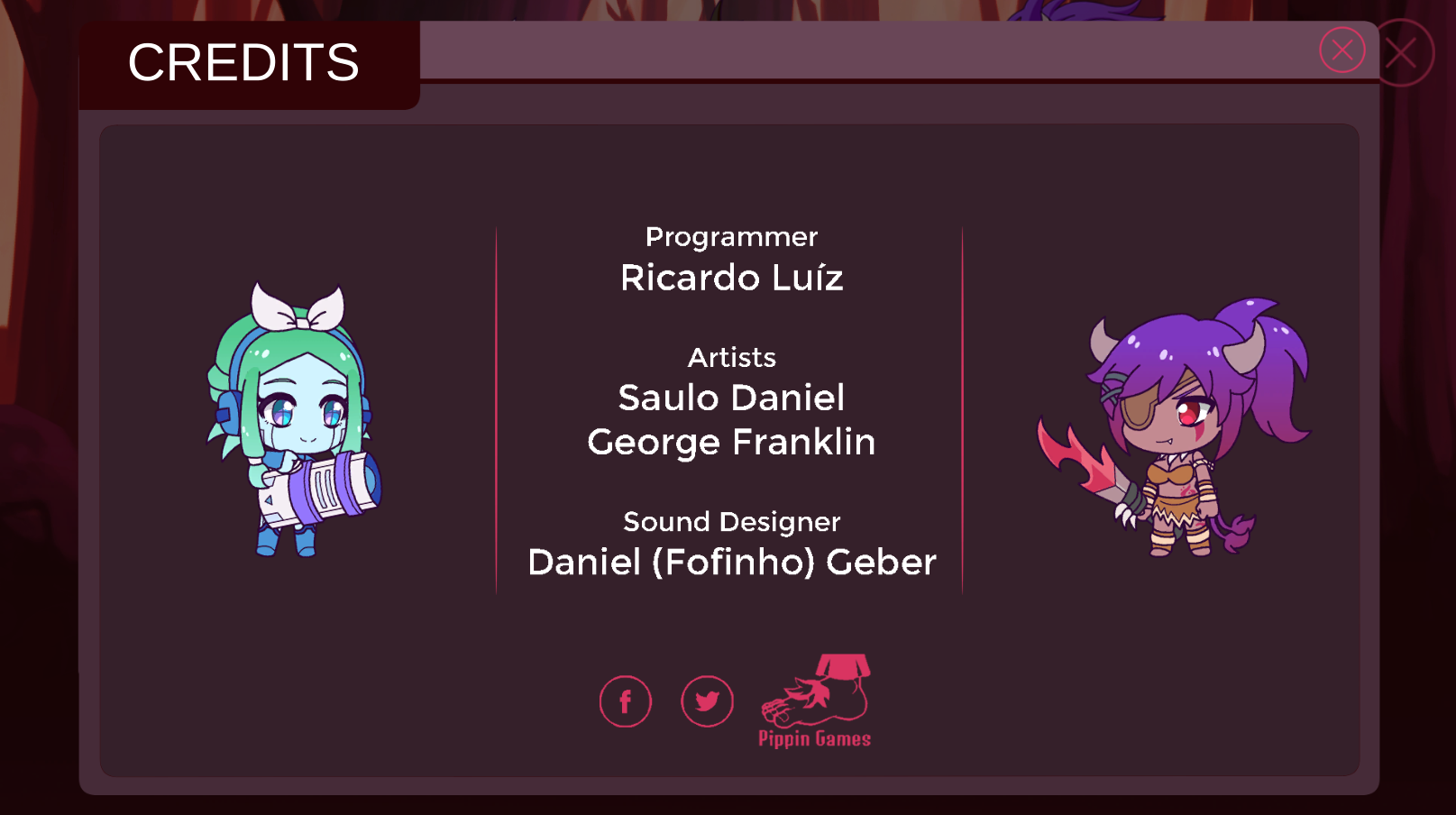 Loading Screen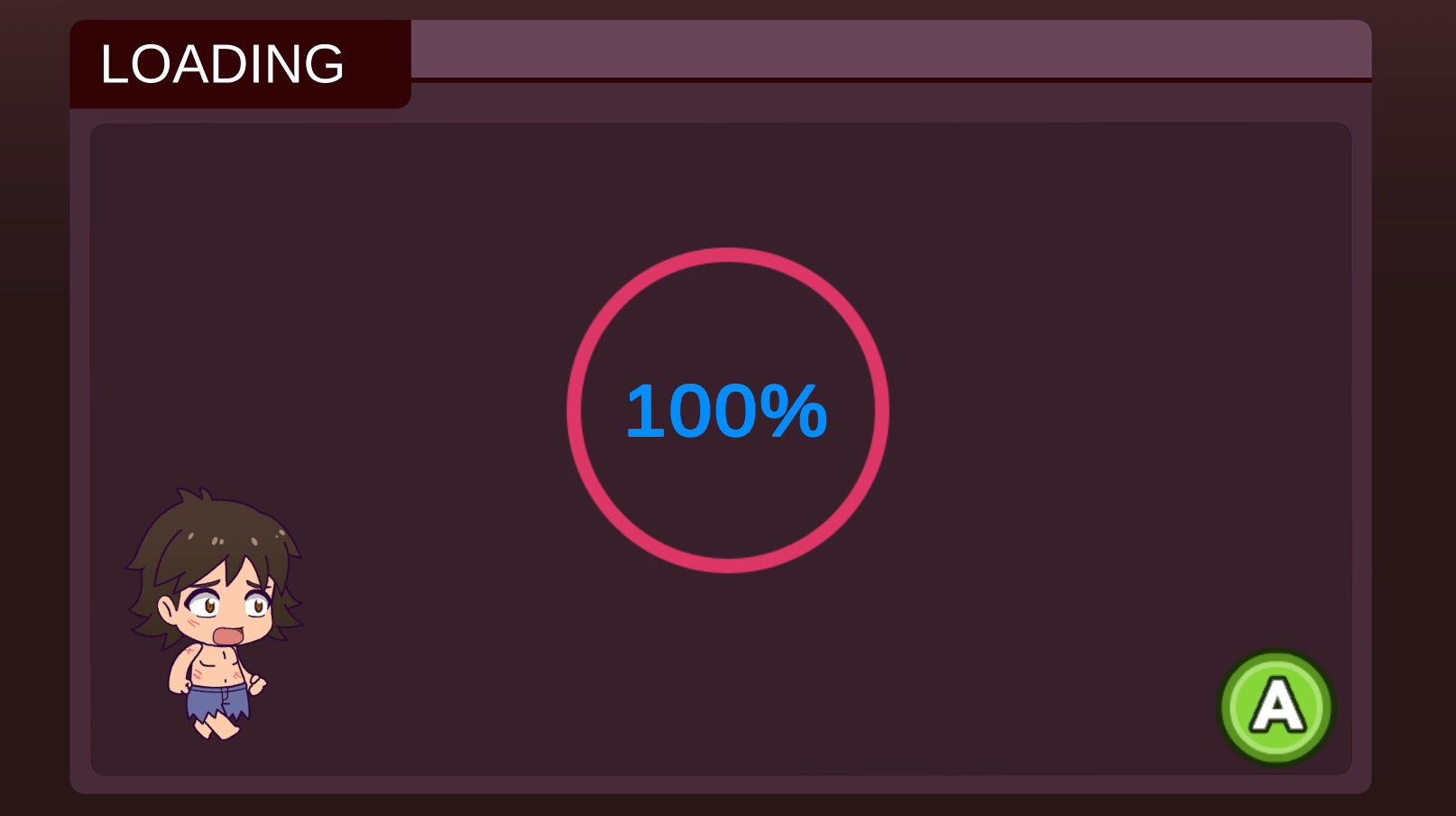 Character Selection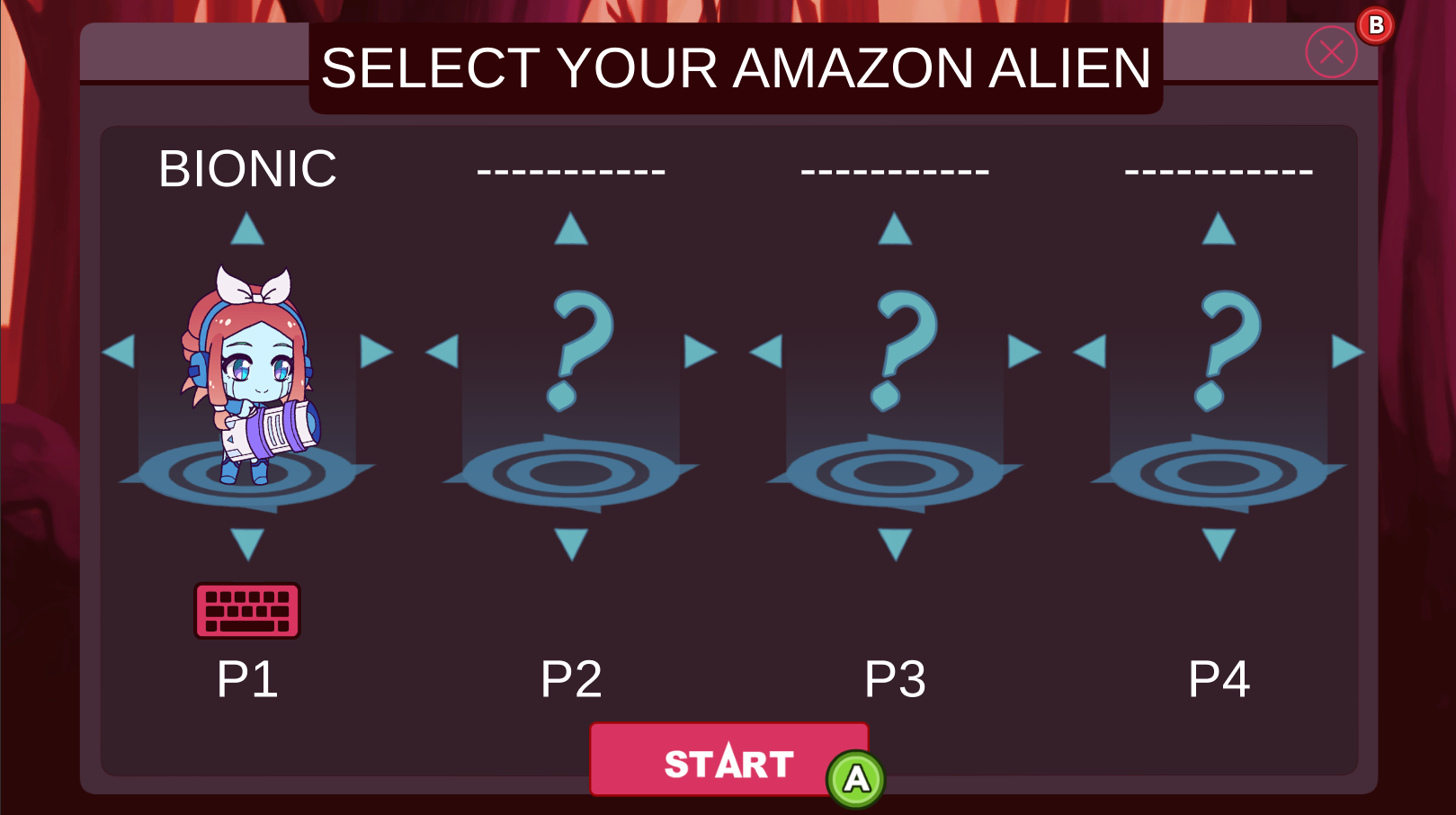 Game Match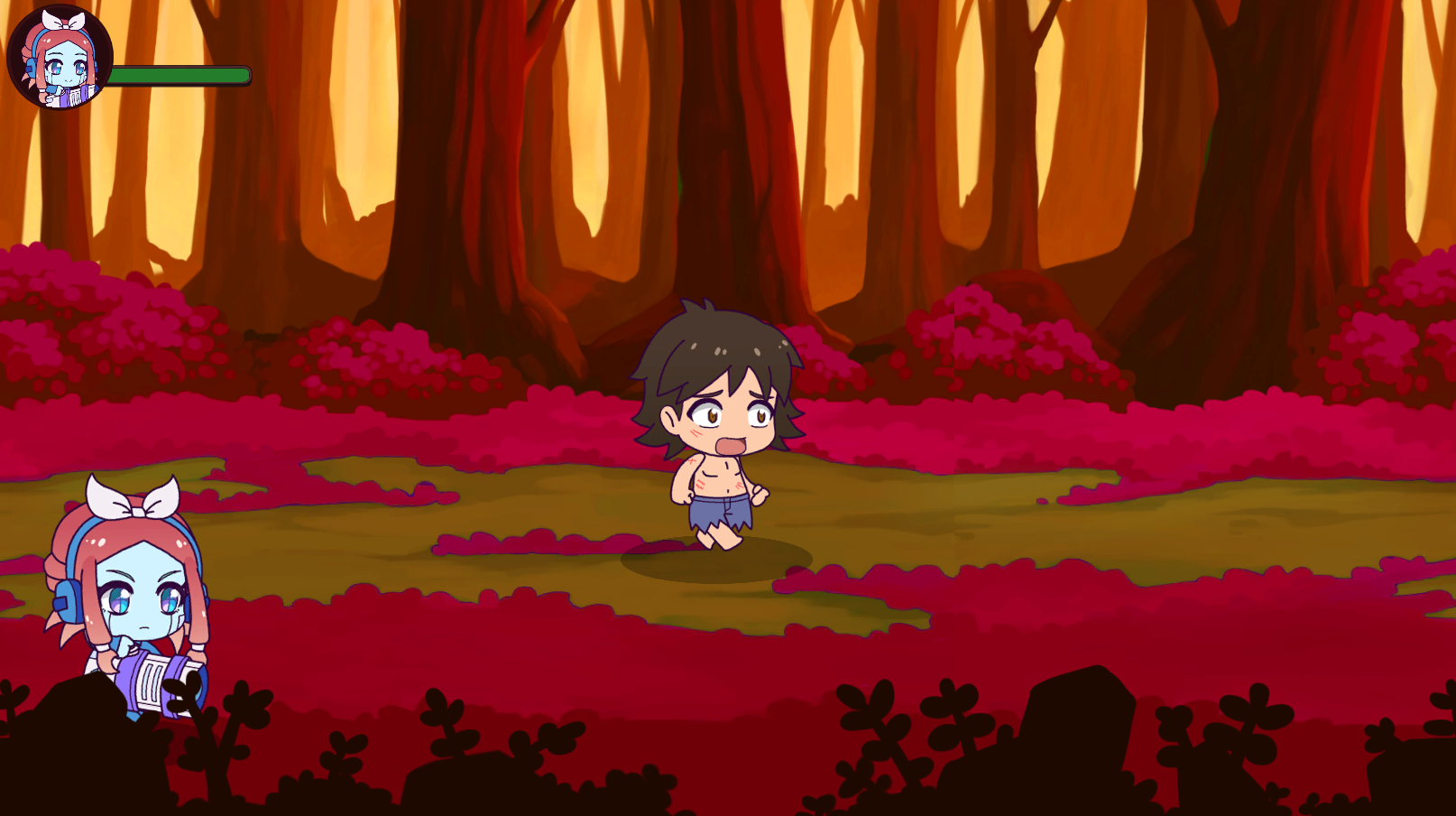 Pause Menu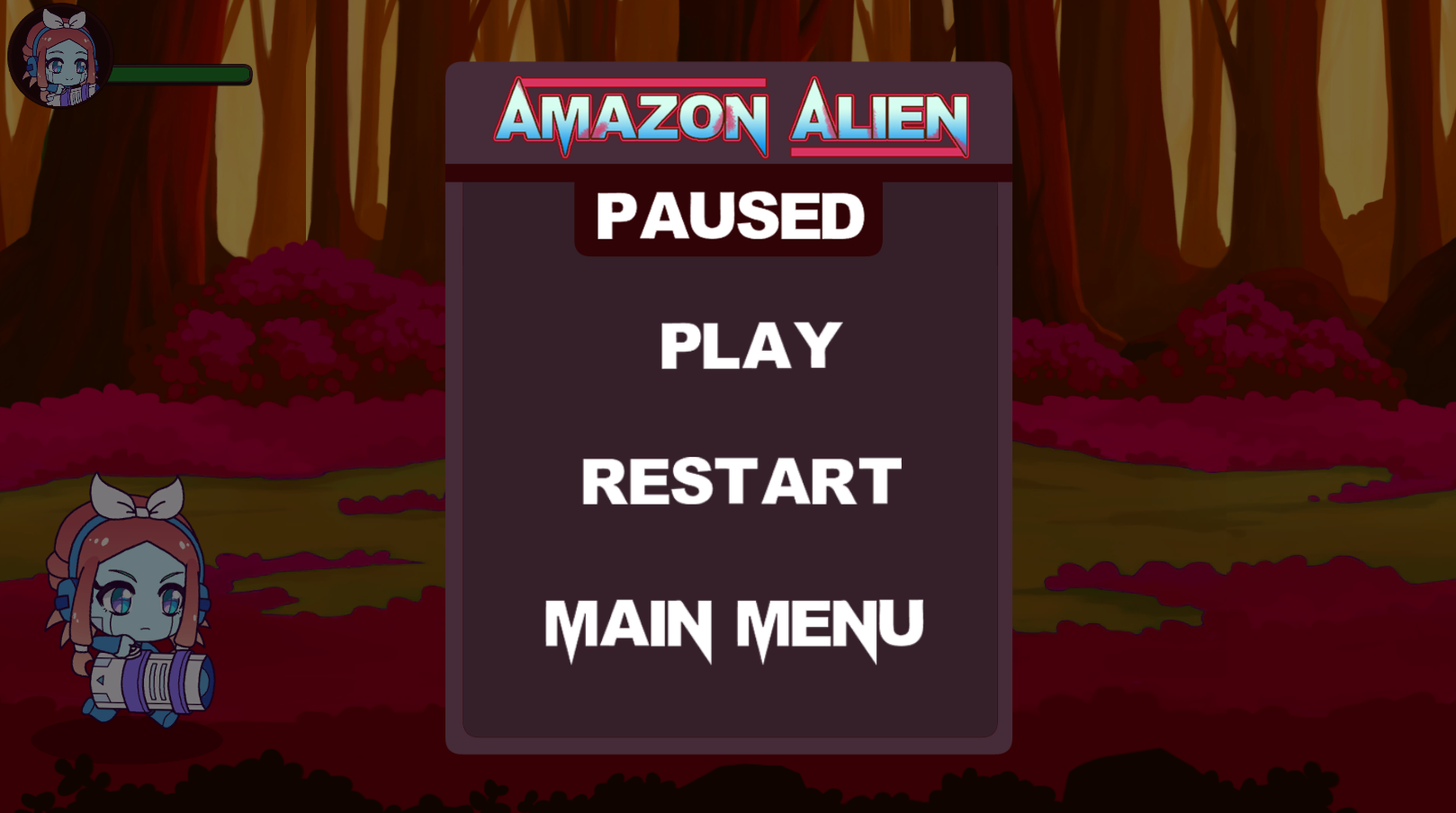 Victory Screen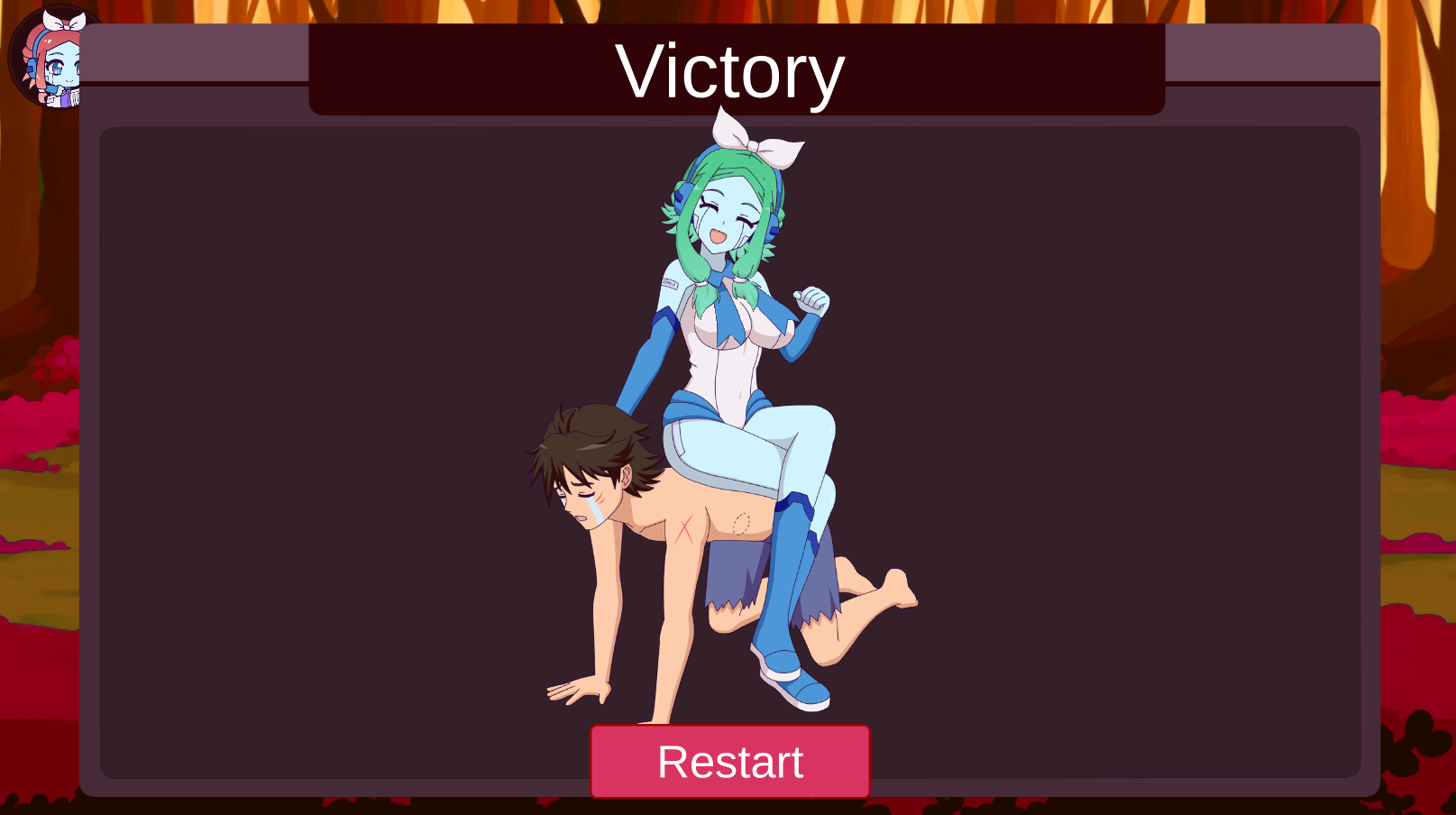 Programming
Here you will notice that the art and audio features are not yet fully ready, all tentative, but regardless of the visual or sound part the functionality has been built.
Character Movement System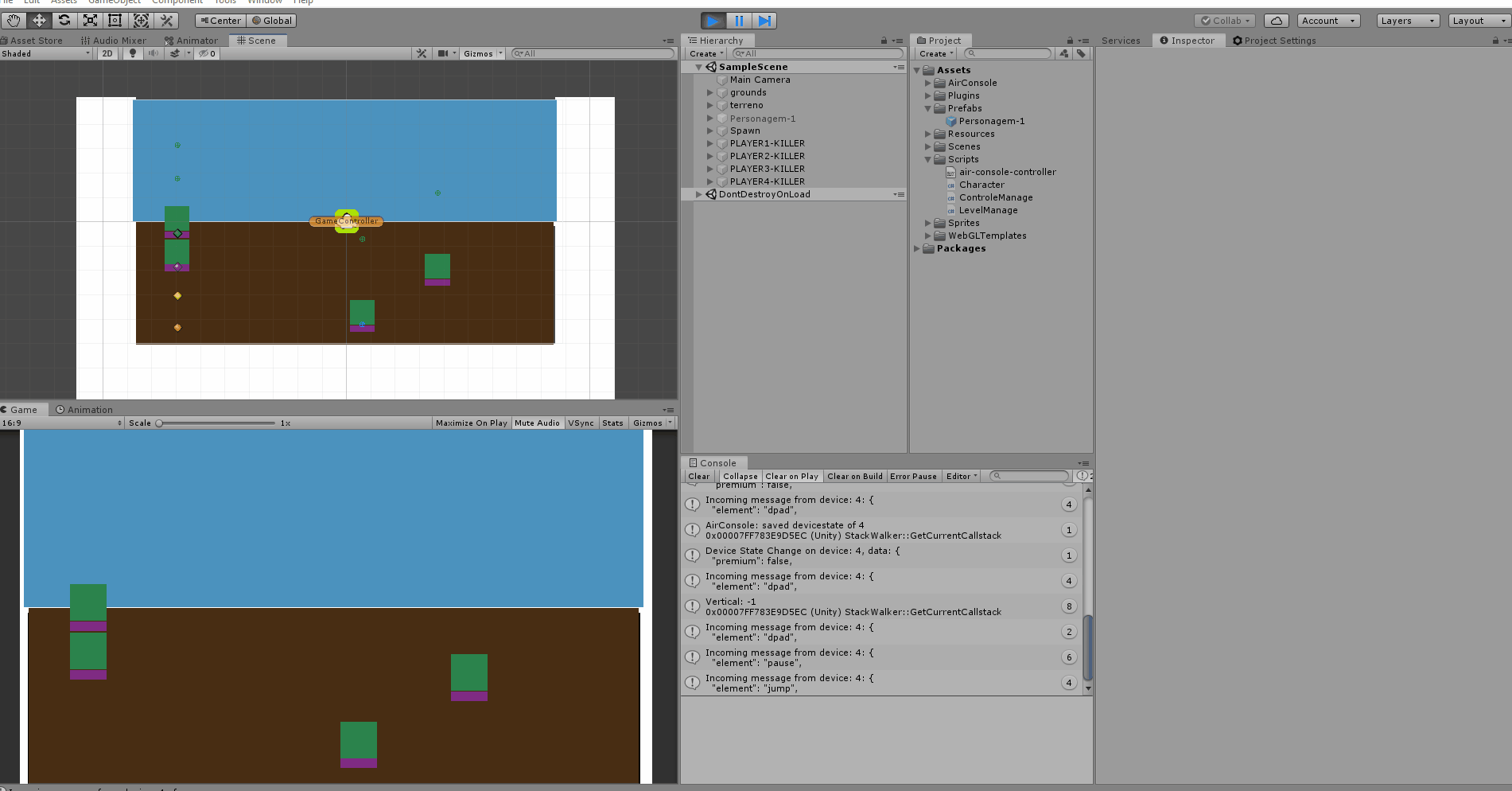 Background Movement System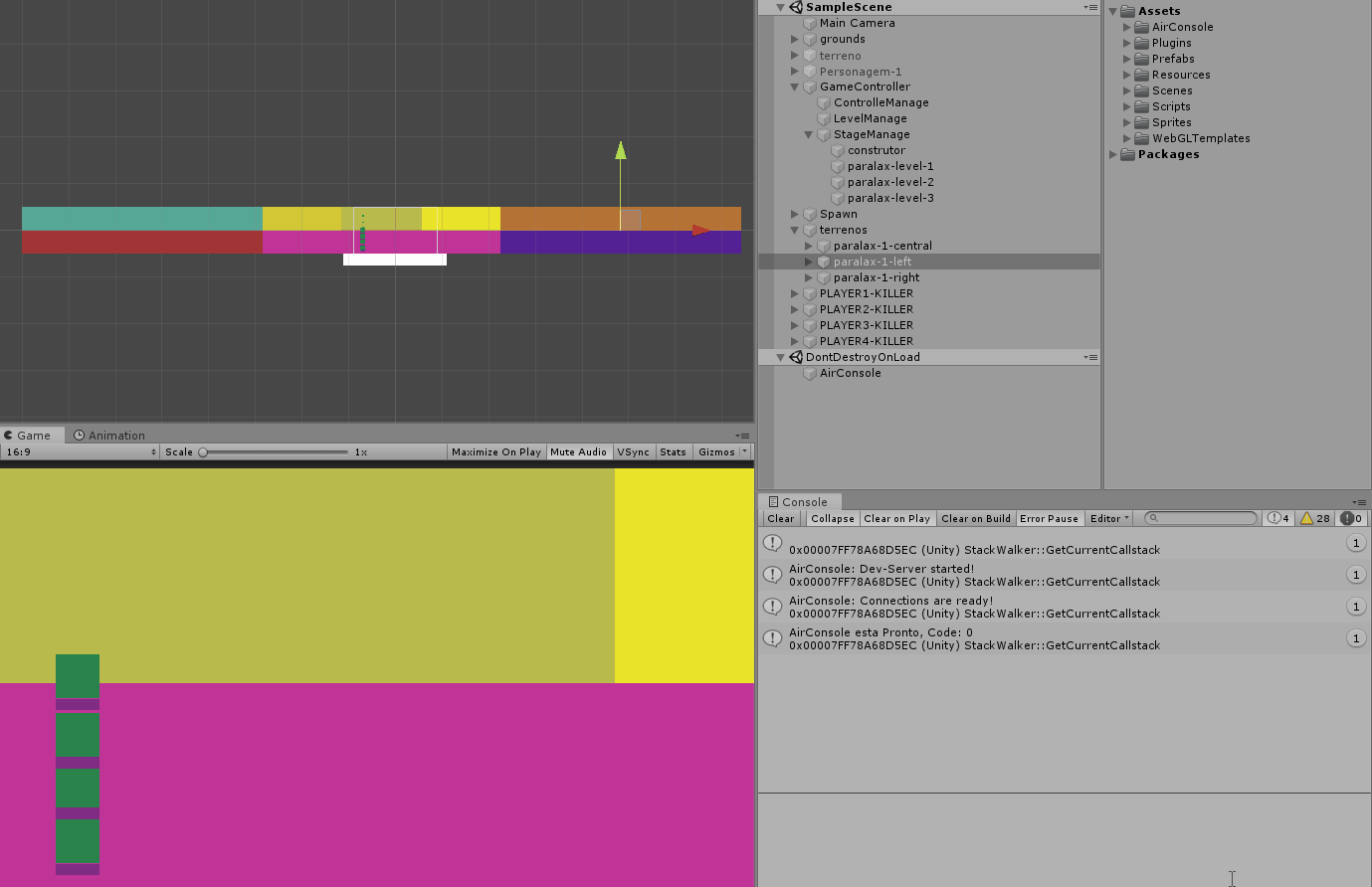 NOTE: Initially the game had as one of its targets the AirConsole platform, but it is not very ergonomic to use mobile controls in a game that requires agility. This has been removed, however for party games with simple controls it is a great platform to work with.
Finishing
And that's basically it guys, in the production part, here that the thing starts to come to life, of course in each distinct sector (art, programming and music).
So that's it guys, see you next time, enjoy and comment what you think of the results of the game there in our social networks. A big hug, I went!
---
Versão em Português
Devlog 3 (Construindo o Jogo)
E aí galera? Tudo bem? Aqui quem escreve é o Ricardo Luiz, programador, líder, produtor da Pippin Games Studio.
Primeiro de tudo, muito obrigado pelo interesse em ler nosso DevLog.
Neste Devlog vou abordar um tema bem bacana: Semana de Produção. O que foi construído nesta semana?
Aproveita e passa em nossas redes sociais Facebook, Twitter e Instagram e dá uma olhadinha nos nossos outros jogos KDD, Fungi, Marine, Glad Gladiators. Tenho certeza que você vai gostar!
O que é o Amazon Alien?
Em Amazon Alien diversas tribos intergaláticas de mulheres guerreiras, durante o alinhamento planetário galáctico, disputam uma corrida de caça mortal. Onde um homem sortudo é sequestrado para servir de presa para essas ferozes lutadoras. O objetivo é simples quem capturar o alvo vence. Mas não será tão fácil com tantas amazonas habilidosas na disputa.
Um planeta perigoso é escolhido como local da competição, então a caça é solta para tentar fugir de seu destino inevitável. As amazonas então começam suas corridas e lutas entre si para ver que o captura primeiro. A vencedora além do título de campeã leva a caça, e aproveita-a do jeito que bem entender
O jogo segue uma mistura de Runner com Party Games, competitivo para até 4 jogadores, com pancadaria frenéticas, personagens super fofas e carismáticas, lindas artes vívidas usando tecnologia de movimentação 2d e cenas especiais no final de cada partida.
Produção Artística das Amazonas
Veja como ficaram fofinhas e carismáticas nossas lindas Amazonas. Cada personagem possui suas 4 variações de cores, pois temos até 4 players, caso as cores fiquem iguais na mesma personagem vai ocorrer uma verdadeira confusão de quem é quem no jogo.
Para construir as animações utilizamos o software de animação com bonés DragonBones.
Bionic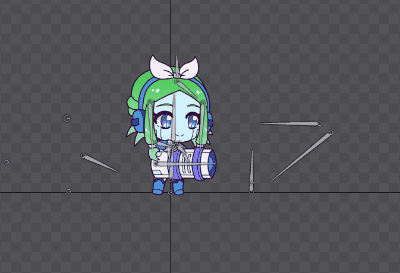 Killer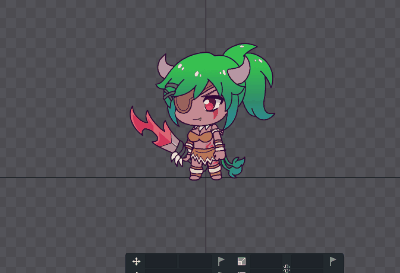 Produção Artística da Caça Humana
Seguimos a mesma linha das amazonas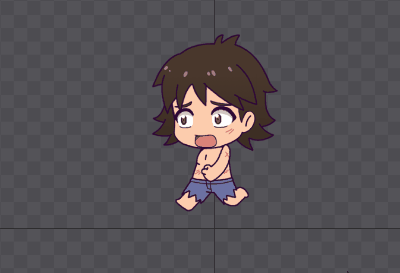 Produção Artística da Interface
NOTA: Todas as telas abaixo não estão integradas a programação, são apenas exemplos de montagem. Isso facilita na hora de inserir na engine (Unity 3d).
Tela de Splash Screen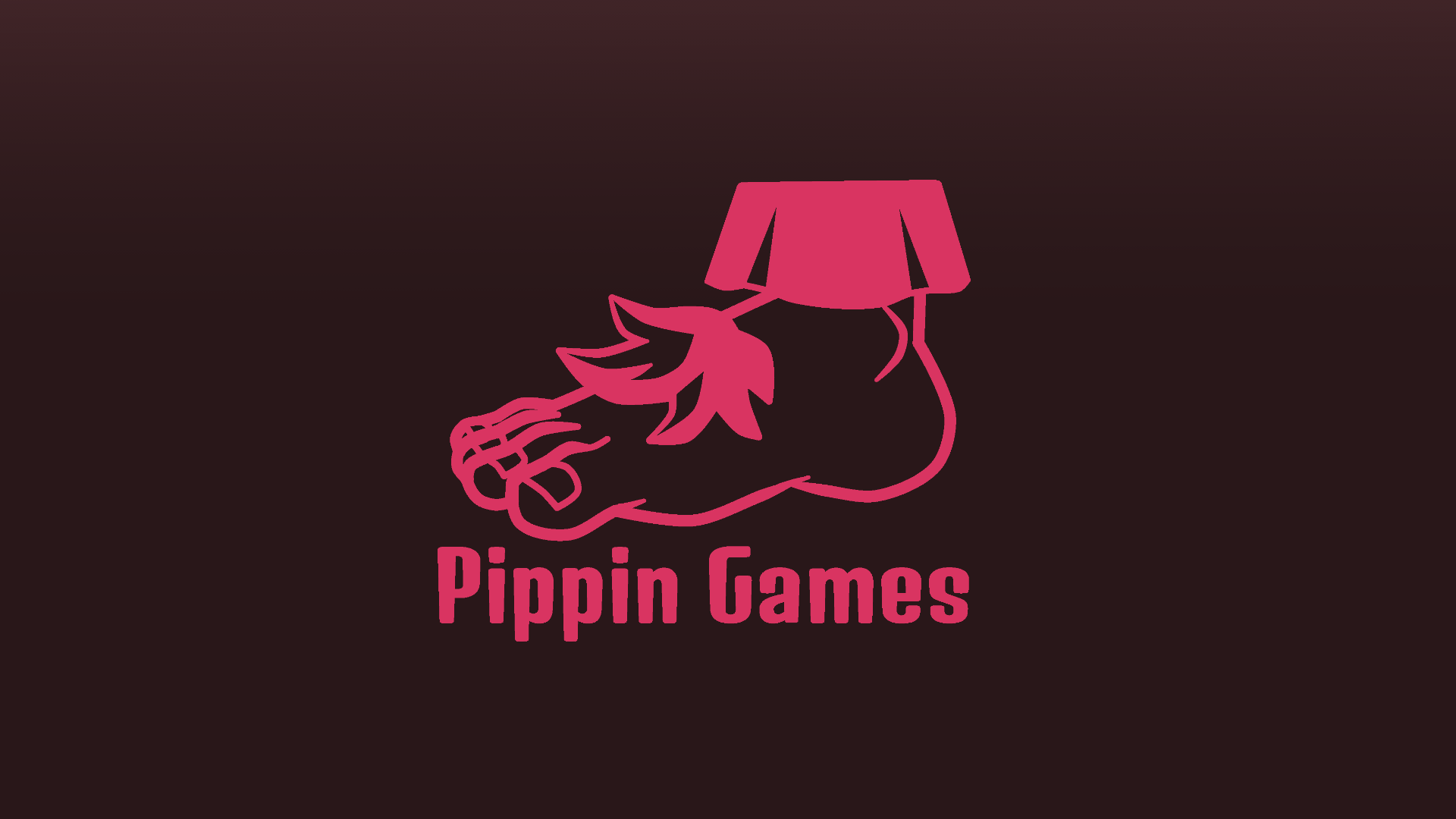 Tela Inicial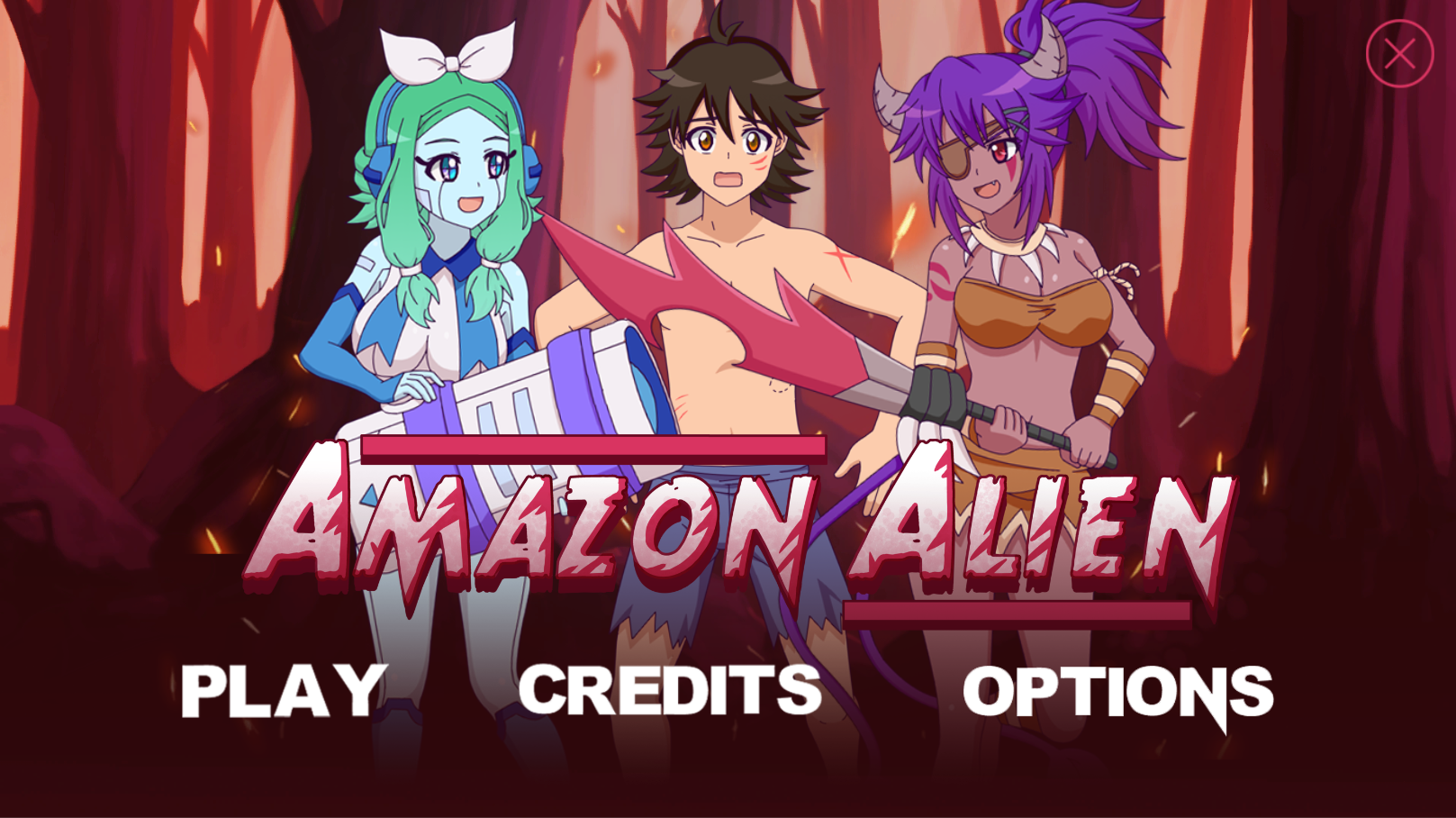 Tela de Créditos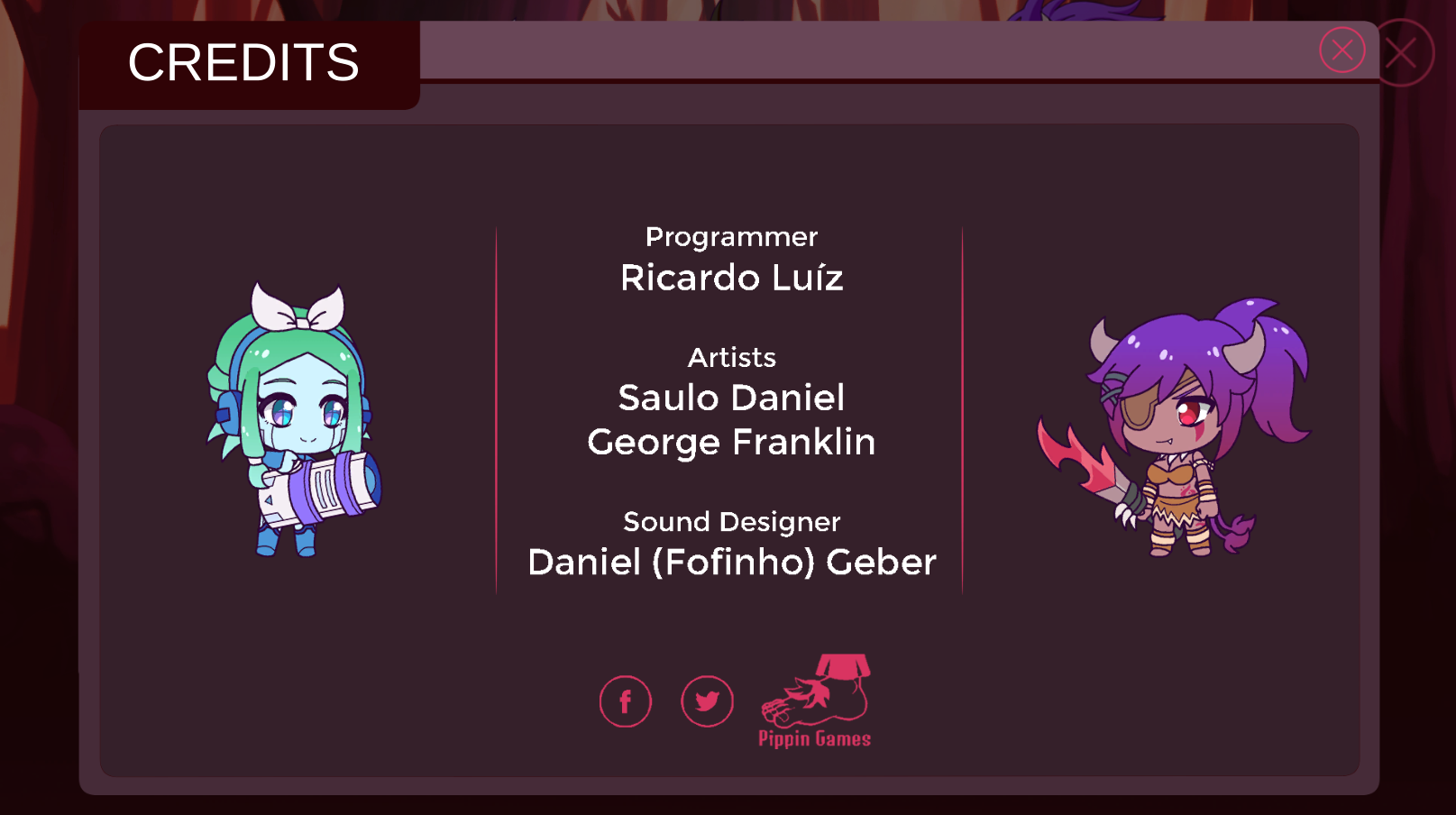 Tela de Loading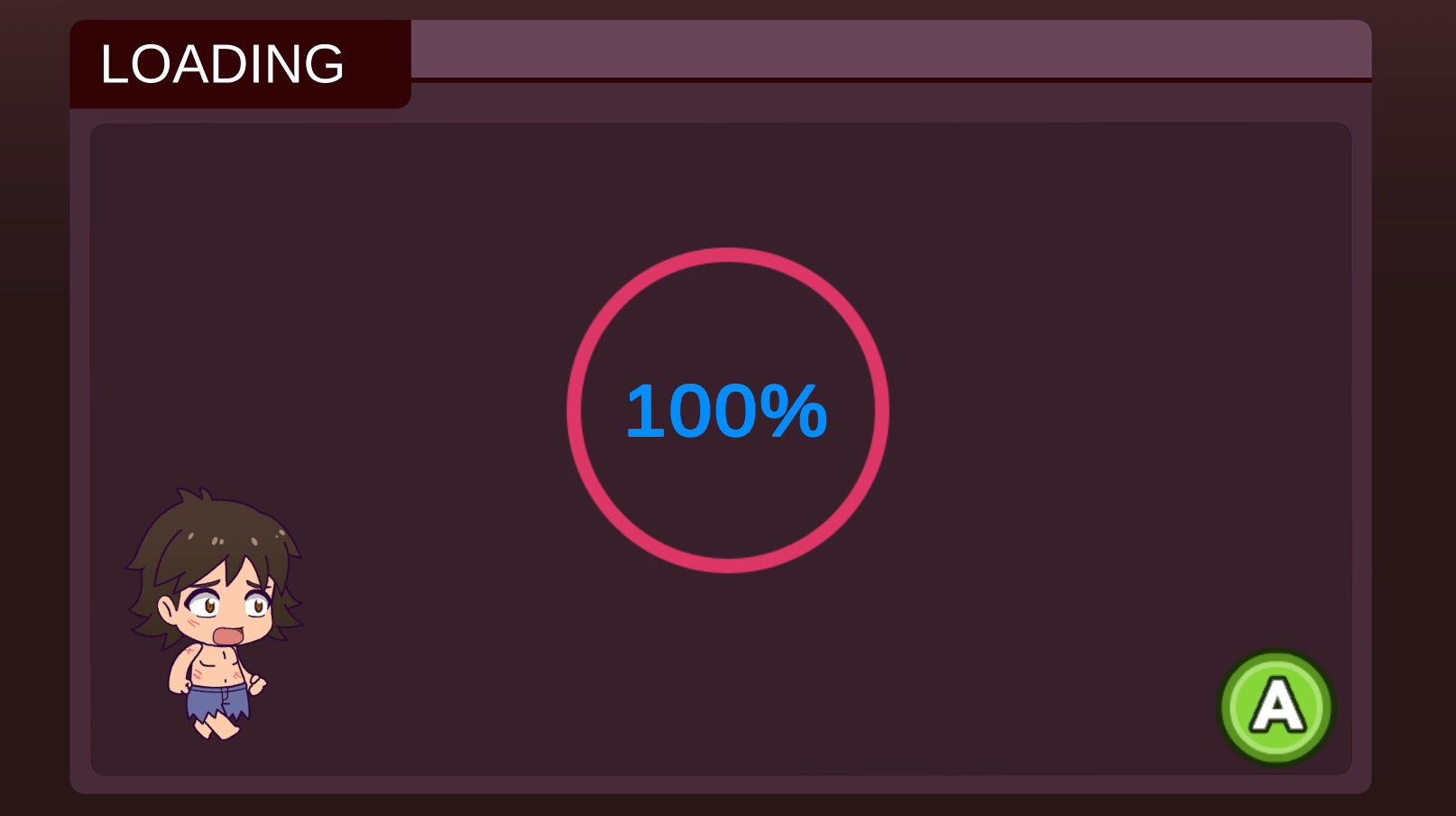 Tela Seleção de Personagens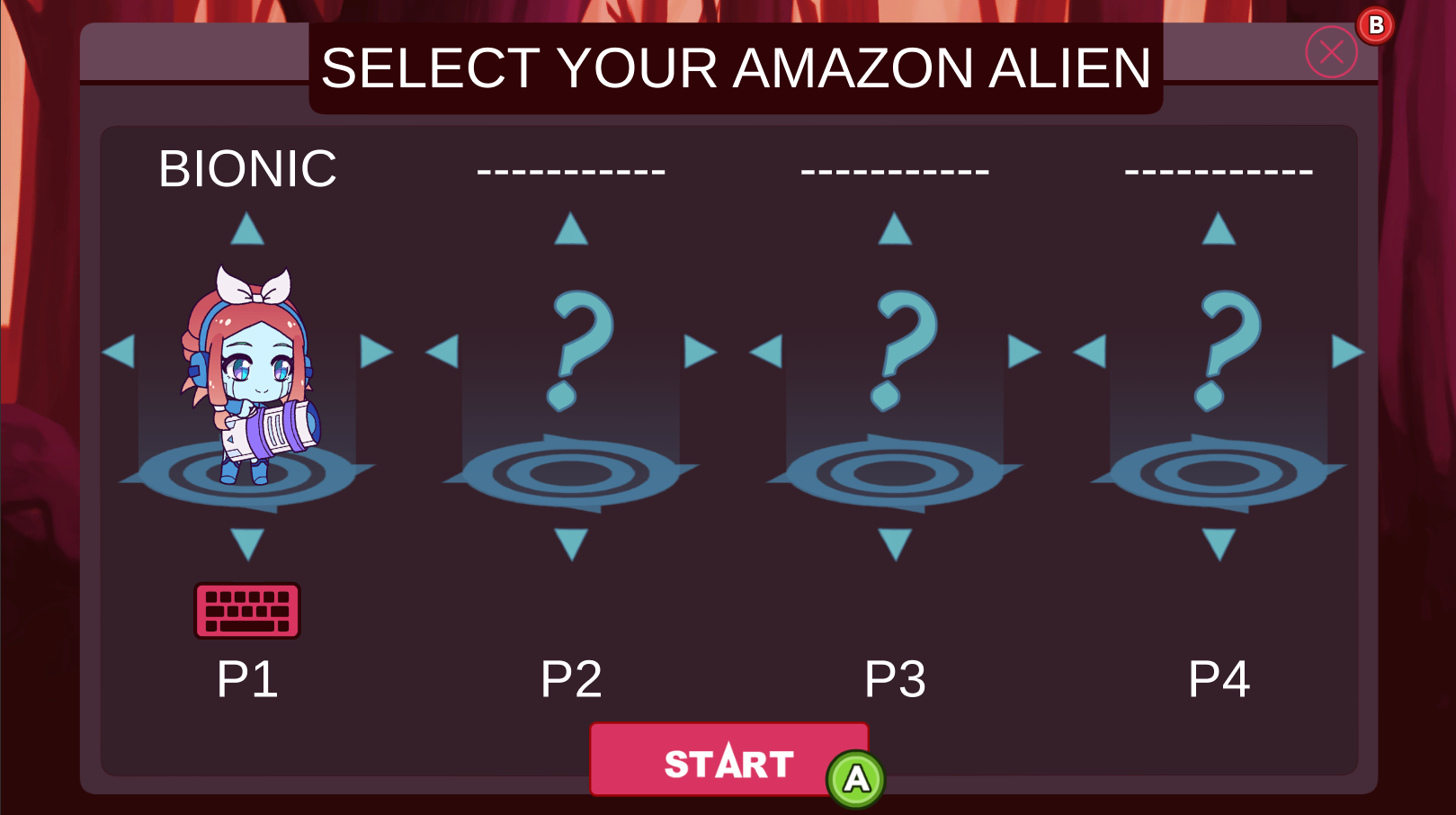 Tela de Partida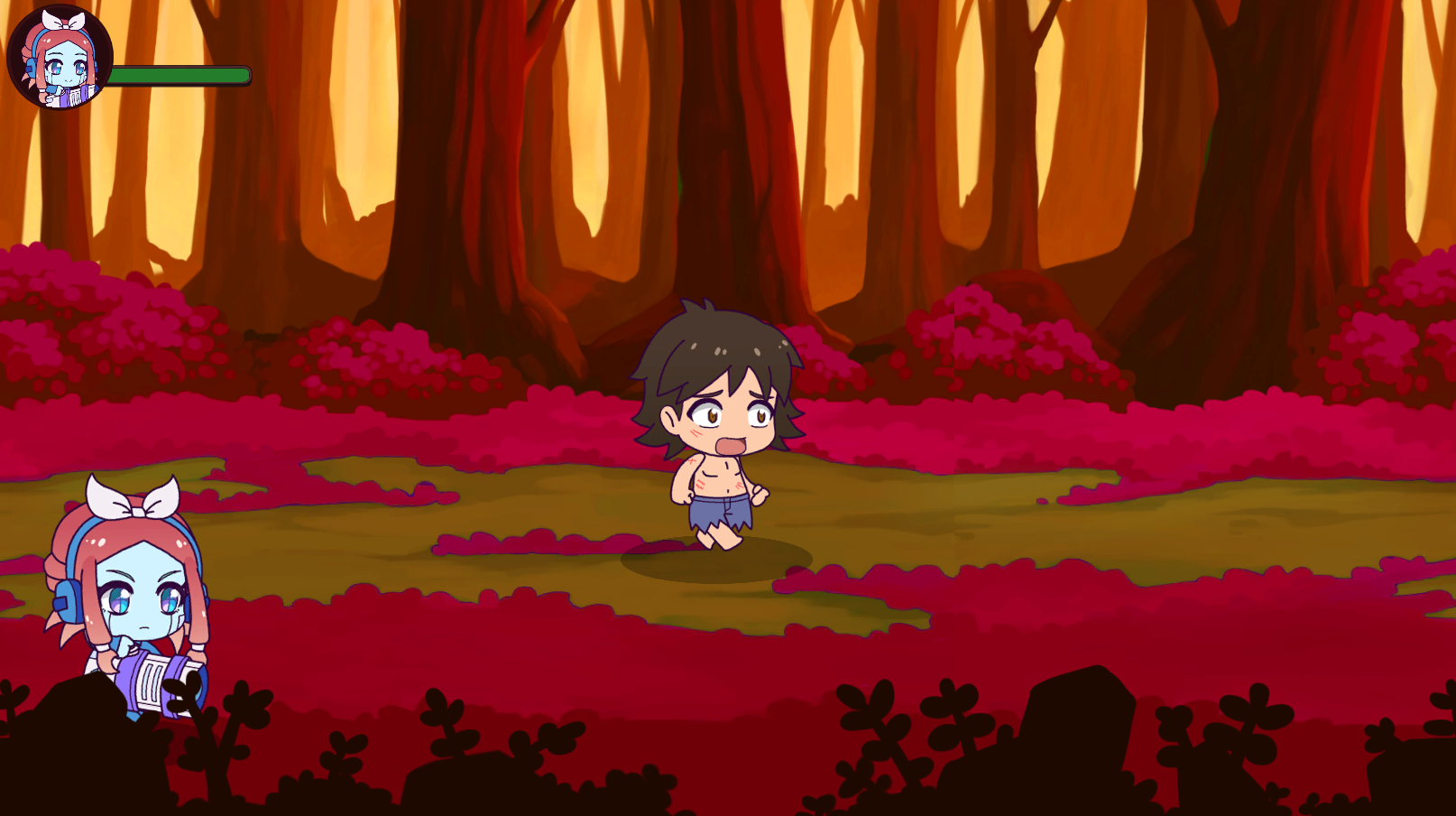 Tela de Pause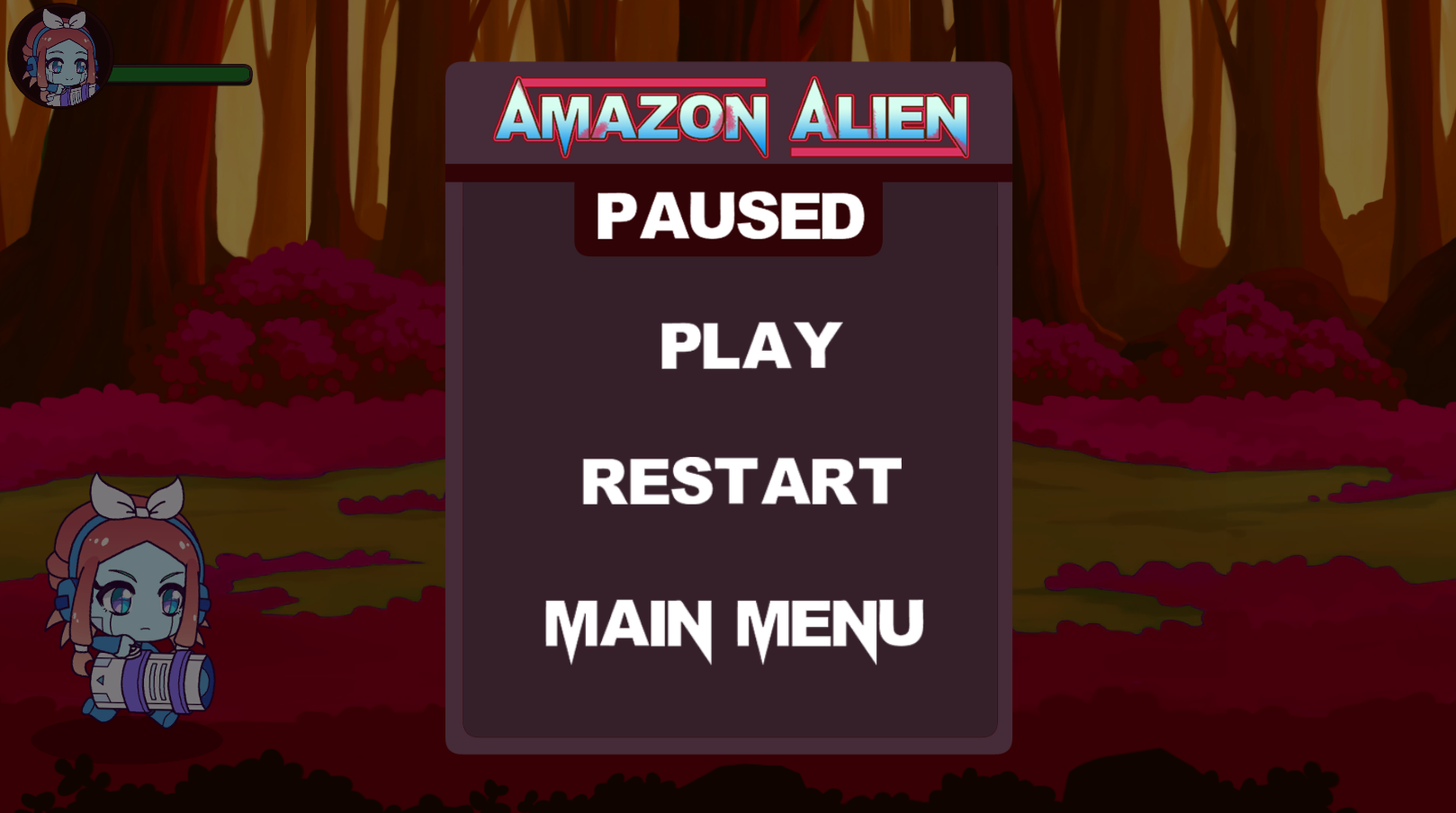 Tela de Vitória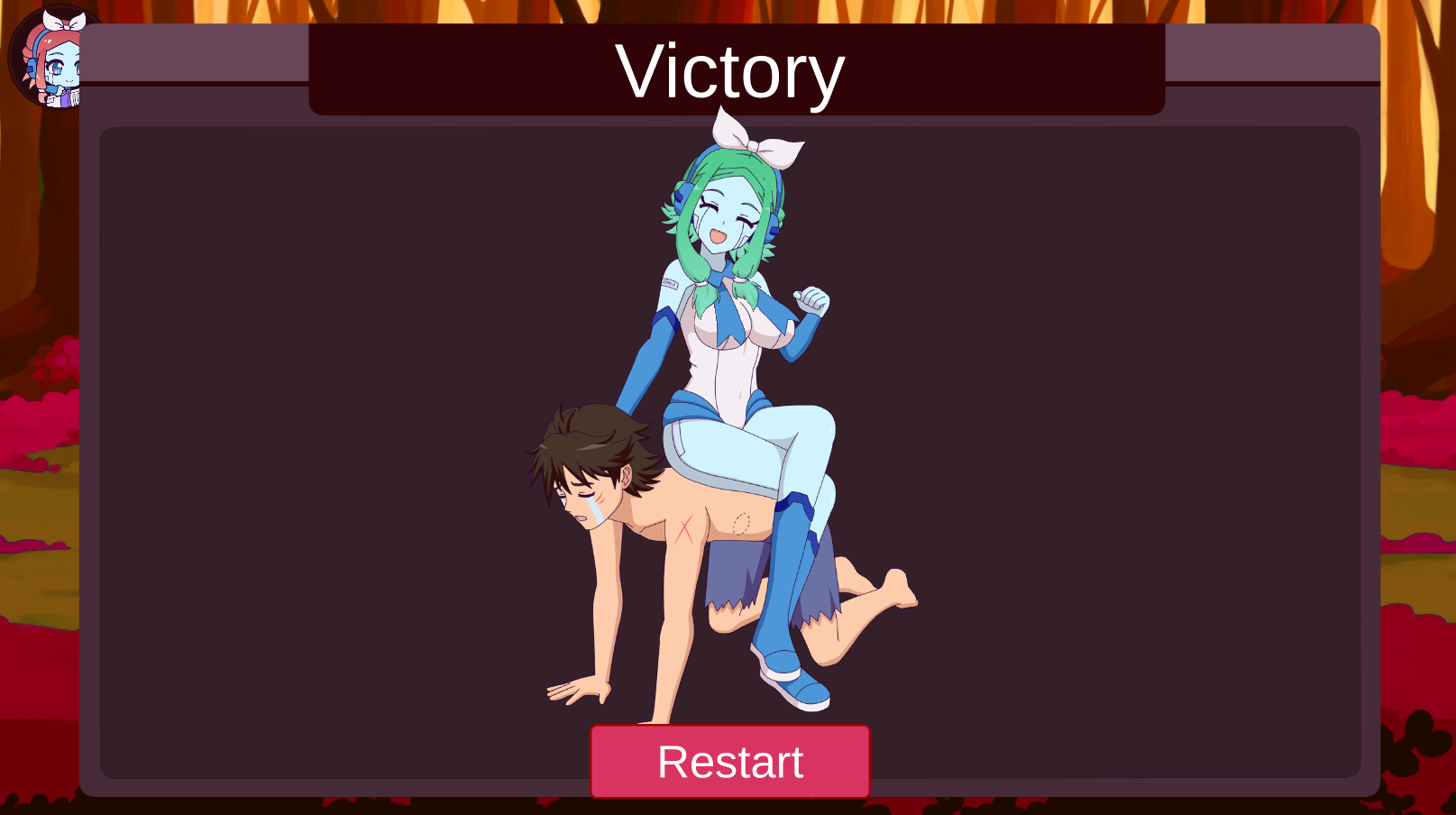 Produção Engenharia (Programação)
Aqui vocês vão observar que os recursos de arte e áudio ainda não estão totalmente prontos, tudo provisório, mas independente da parte visual ou sonora a funcionalidade foi construída.
Sistema de Movimentação Personagens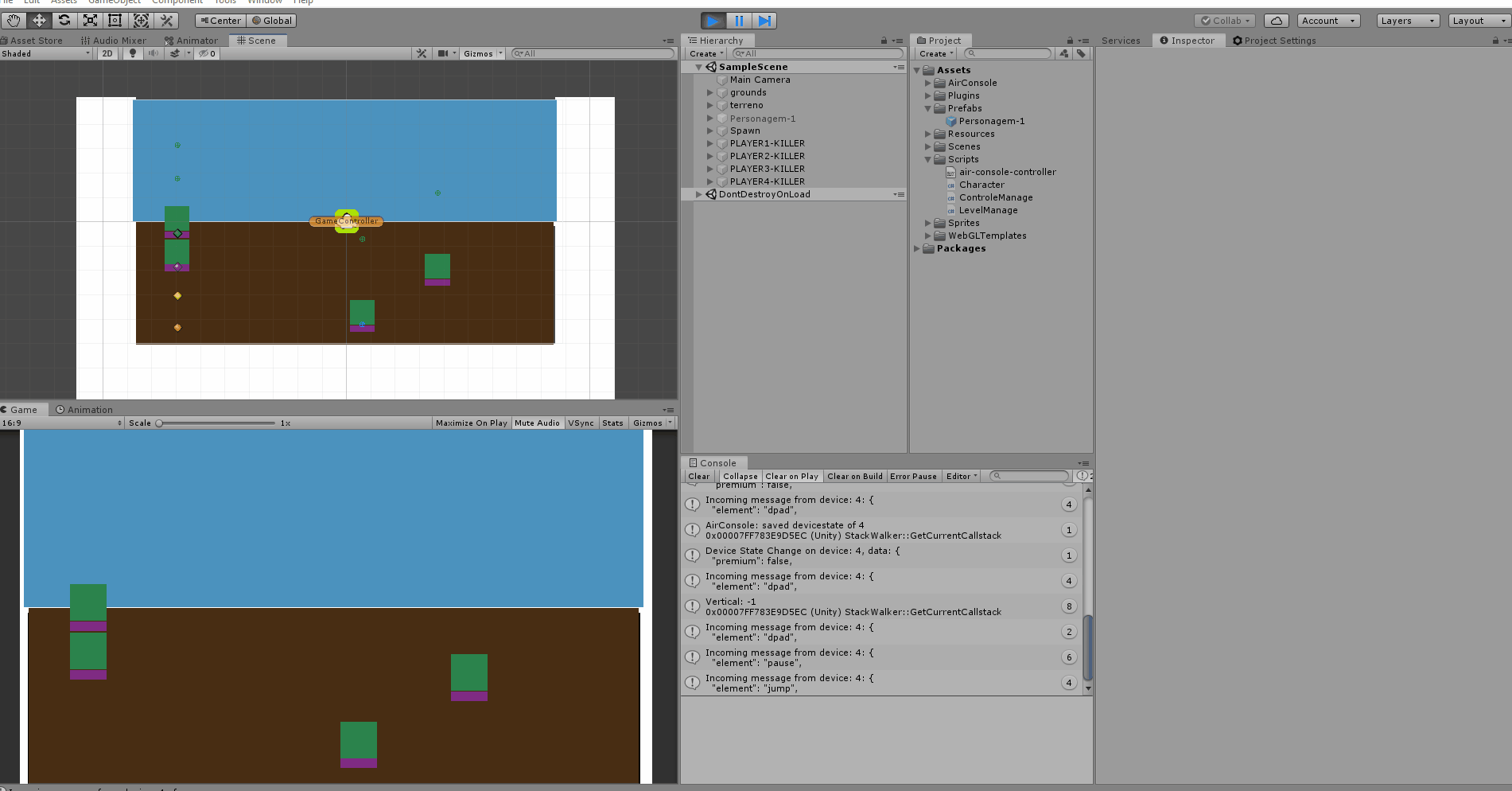 Sistema de Movimentação do Cenário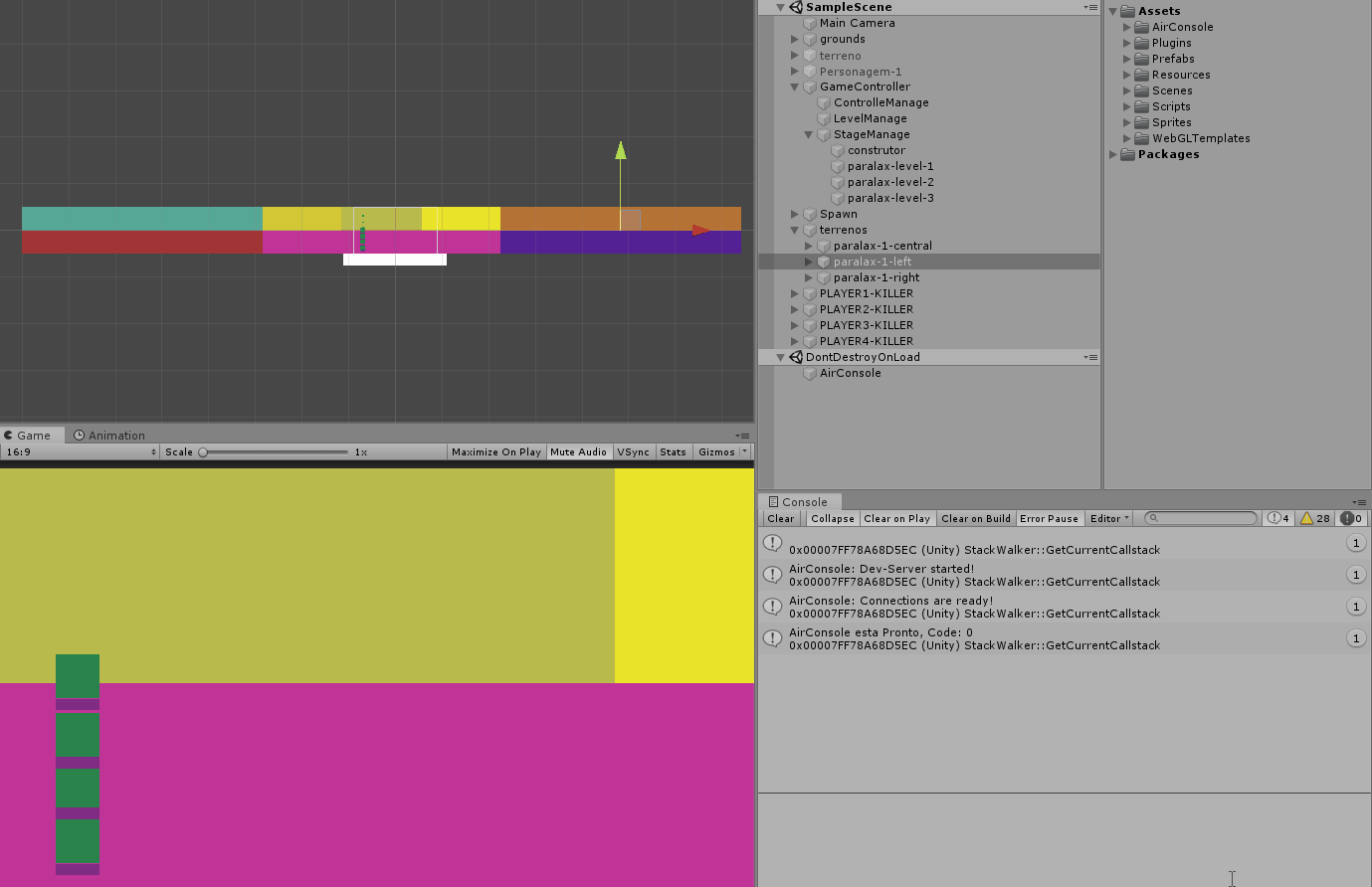 NOTA: Inicialmente o jogo tinha como um dos alvos a plataforma AirConsole, porém não é muito ergonômico utilizar controles pelo celular em um jogo que exige agilidade. Por isso foi removida, todavia para jogos de party games com controles simples é uma excelente plataforma para trabalhar.
Finalização
E é basicamente é isso galera, na parte de produção, aqui que a coisa começa a tomar vida, claro que em cada setor distinto (arte, programação e música).
Então foi isso galera, até a próxima, aproveita e comenta o que acharam dos resultados do jogo lá nas nossas redes sociais. Um forte abraço, fui!