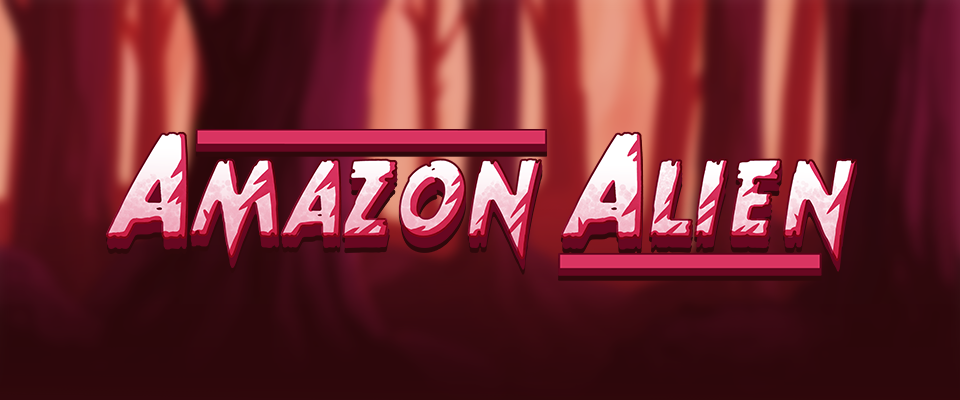 Amazon Alien
Music and SFX - Amazon Alien Devlog #5
---
EN-US
Hello! I'm Daniel Geber: Pippin Games' music composer and sound designer (as well as being responsible for marketing and public relations). Today I will tell you about the two songs I wrote for Amazon Alien, as well as the sound effects produced!
Remember that you can listen to the game's songs on the Game Jolt page.
Before we start talking about the sound of the game, please follow Pippin Games on social networks and also check out our other games: Kawaii Deathu Desu, Fungi, Marine and Glad Gladiators.
Some context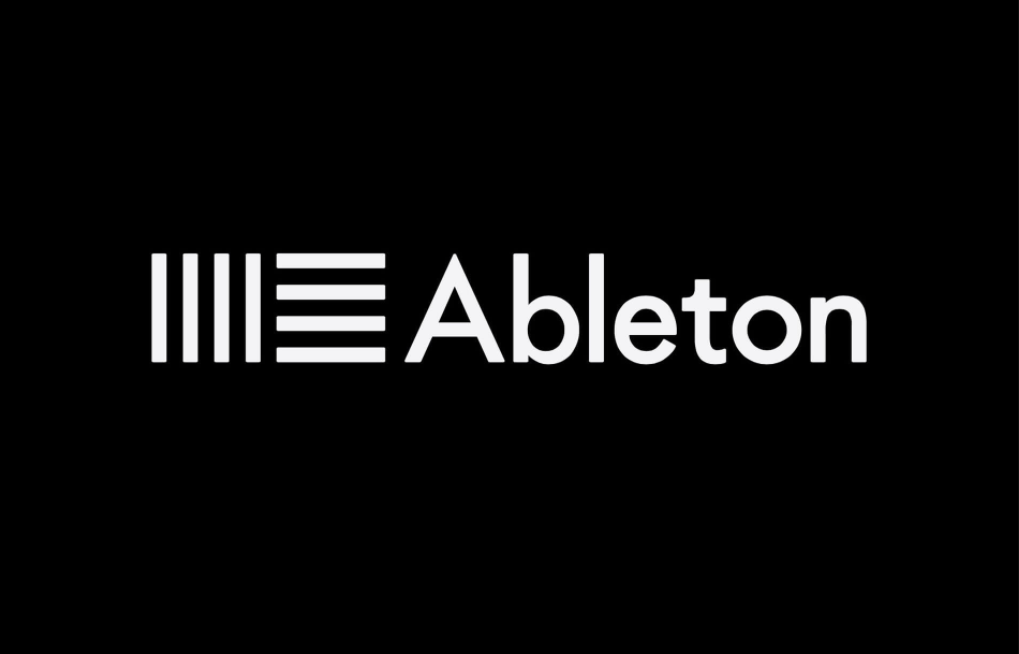 The biggest challenge in composing Amazon Alien songs was that the game blended two rather unusual themes: indigenous culture with outer space. So the selection of the sound palette of the songs was something very different: tribal drums with electronic synthesizers. It ended up working out hehehe.
In the sound effects, it was not so difficult. I used female voices for Killers and Bionics, a male voice for Hunted Man, and quite obvious sound effects for character weapons and attacks (explosions, cutting blades, etc.).
For those interested: I used a DAW called Ableton Live to compose the songs and sound effects of this game.
Main menu theme (I Hope So)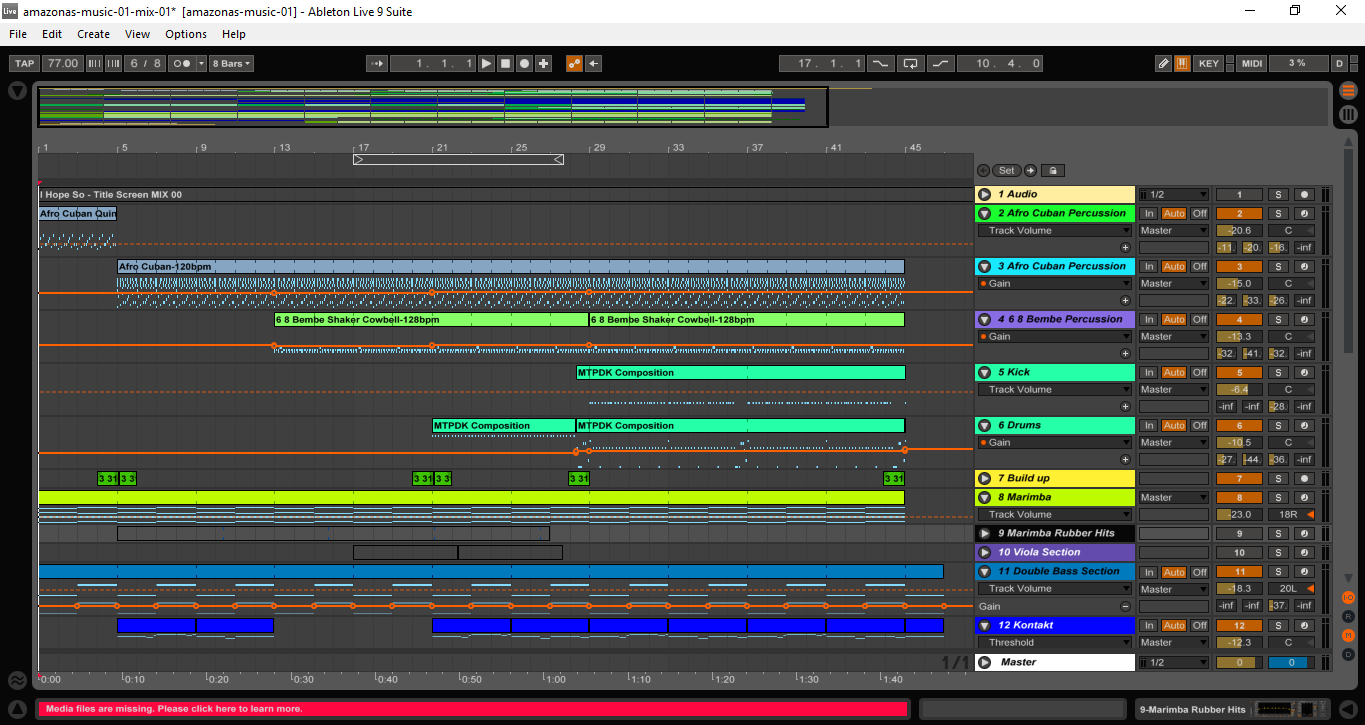 Although the game is hectic, for the main menu song I decided to do something calmer. The feeling I wanted to get from this song was that it was introducing me to a mystical and mysterious world, but at the same time with a tone of adventure and boldness.
This song is pretty crazy. I used synthesizers subtly, just doing some arpeggios and layering with the main melody (played by orchestra instruments). And then in the middle of the song comes a female choir, rock band drums and a very heavy guitar playing a pedal note. It really went crazy hahaha.
Gameplay song (You Better Run)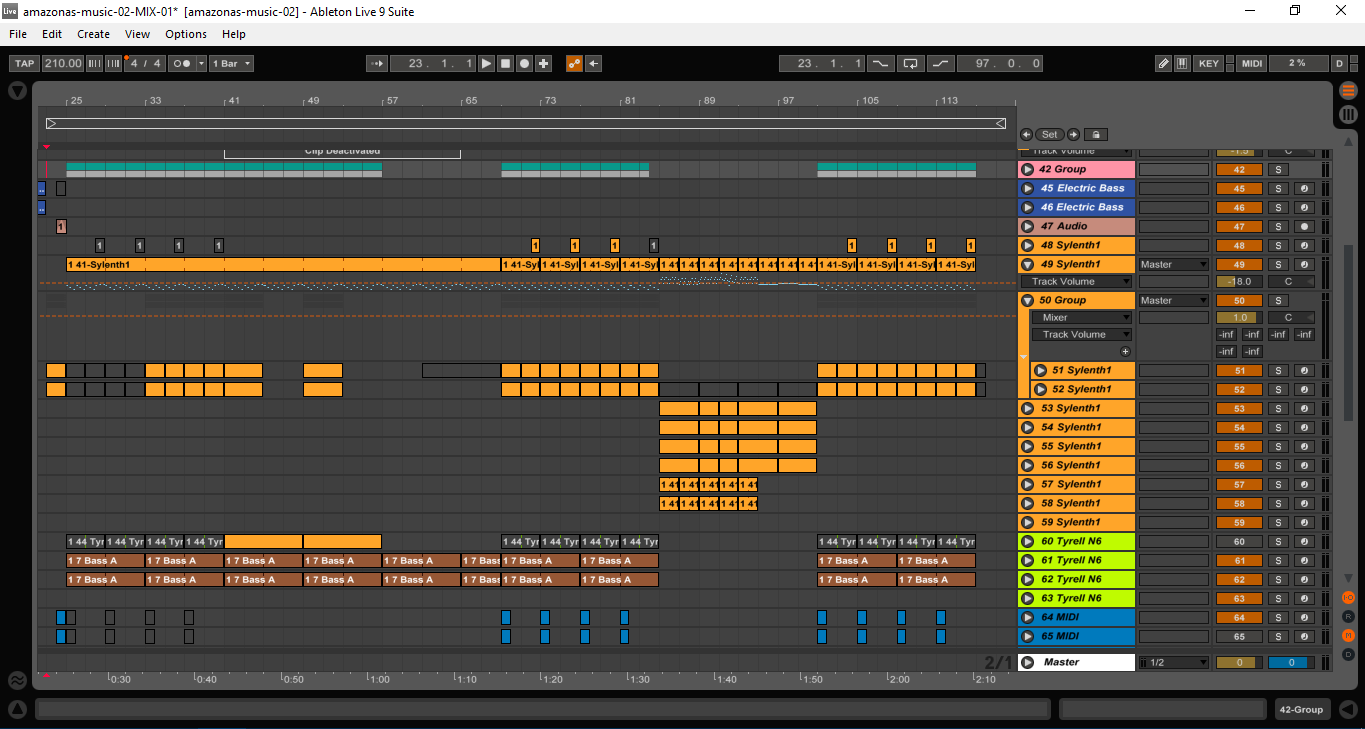 Not to brag, but that was one of the best songs I ever made. It is very lively and has a lot of variation, which makes it really dynamic and not at all nauseating.
Early on there is a short intro with a melody played by a synthesizer, until finally the song explodes into the main harmonic cadence (which I took from Ed Shreen's Shape of You. You probably know that song).
I decided to mix electronic percussion (kick and snare) with tribal percussion. It fit well.
After the synthesizer plays the melody in the chorus, the first verse begins, which has it's melody played by a guzheng (traditional Chinese instrument). I didn't want to give an oriental vibe to the song, but after several tests with various instruments, guzheng was the one that best fit the arrangement.
NOTE: Nowadays the term "chorus" has been kind of replaced by "drop", especially when it comes to electronic music. I don't know why they did it, but you got the idea.
The pre-chorus of this song is pretty frantic and I used a lot of references from an electronic genre called House to do it (in this case, it was the kick's rhythmic figure that multiplies with each bar and the wash out effect). It was very cool!
After the second chorus, there is a break without percussion. I decided to give a very ethereal and spatial feel, with many pads, arpeggios and atmospheres, as well as getting a flute in the main melody. It intensifies with very strong strokes, until finally it explodes in the third and last chorus of the song.
Sound effects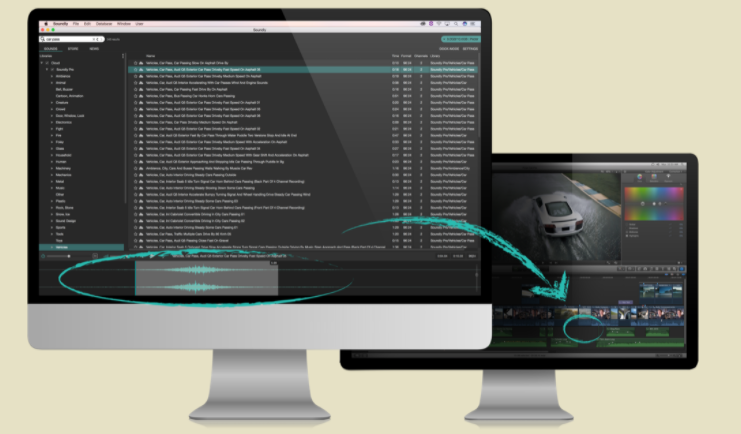 A funny curiosity: Myself dubbed the Hunted Man voice hahaha. If you have tracked past Amazon Alien devlogs, you might notice that the Hunted Man was made based on me. So I thought: since he's visually like me, I'll make him sound like me too hahaha. I grabbed my cell phone, stuck my face in the wardrobe, and started screaming wildly in despair. Me and the whole team really liked the result!
Another sound effect I made from scratch was the sound of footsteps. I grabbed a patch of dry grass I found in my building, brought it into home, and started stepping on it to record the sounds of footsteps.
Killers and Bionics voices were made using female voice packages from Unity Asset Store. And the weapon sounds were made using sounds from the Soundly library (with a number of minute changes and modifications, such as layering and pitch shifting, to make the sounds unique and unrecognizable).
Finishing
That's it, guys. I hope you enjoyed this crazy trip that is the world of music and sound effects!
Please follow Pippin Games on social networks and also check out our other games: Kawaii Deathu Desu, Fungi, Marine and Glad Gladiators.
PT-BR
#5 Áudio do Jogo
Olá! Eu sou Daniel Geber: compositor musical e sound designer da Pippin Games (além de também ser responsável pelo marketing e relações públicas). Hoje vou falar para vocês sobre as duas músicas que compus para o Amazon Alien, além dos efeitos sonoros produzidos!
Lembre-se que você pode escutar as músicas do jogo na página do Game Jolt.
Antes de começarmos a falar sobre o som do jogo, por favor, acompanhe a Pippin Games nas redes sociais e também confira os nossos outros jogos: Kawaii Deathu Desu, Fungi, Marine e Glad Gladiators.
Um pouco de contexto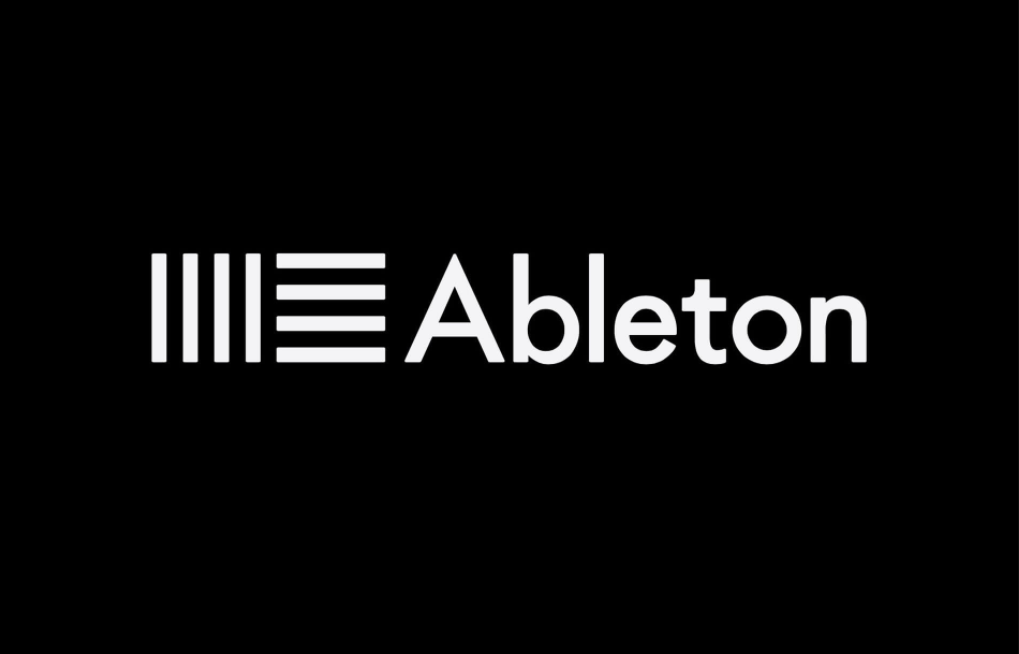 O maior desafio para compor as músicas do Amazon Alien foi o fato de o jogo misturar dois temas um tanto quanto incomuns: cultura indígena com espaço sideral. Então a seleção da paleta sonora das músicas foi algo bem diferenciado: tambores tribais com sintetizadores eletrônicos. Acabou dando certo hehehe.
Já nos efeitos sonoros, não foi algo tão difícil. Usei vozes femininas para as Killers e Bionics, uma voz masculina para o Homem Caçado e efeitos sonoros bastante óbvios para as armas e ataques dos personagens (explosões, lâminas cortantes etc.)
Para os interessados: eu utilizei uma DAW chamada Ableton Live para compor as músicas e efeitos sonoros desse jogo.
Música do menu principal (I Hope So)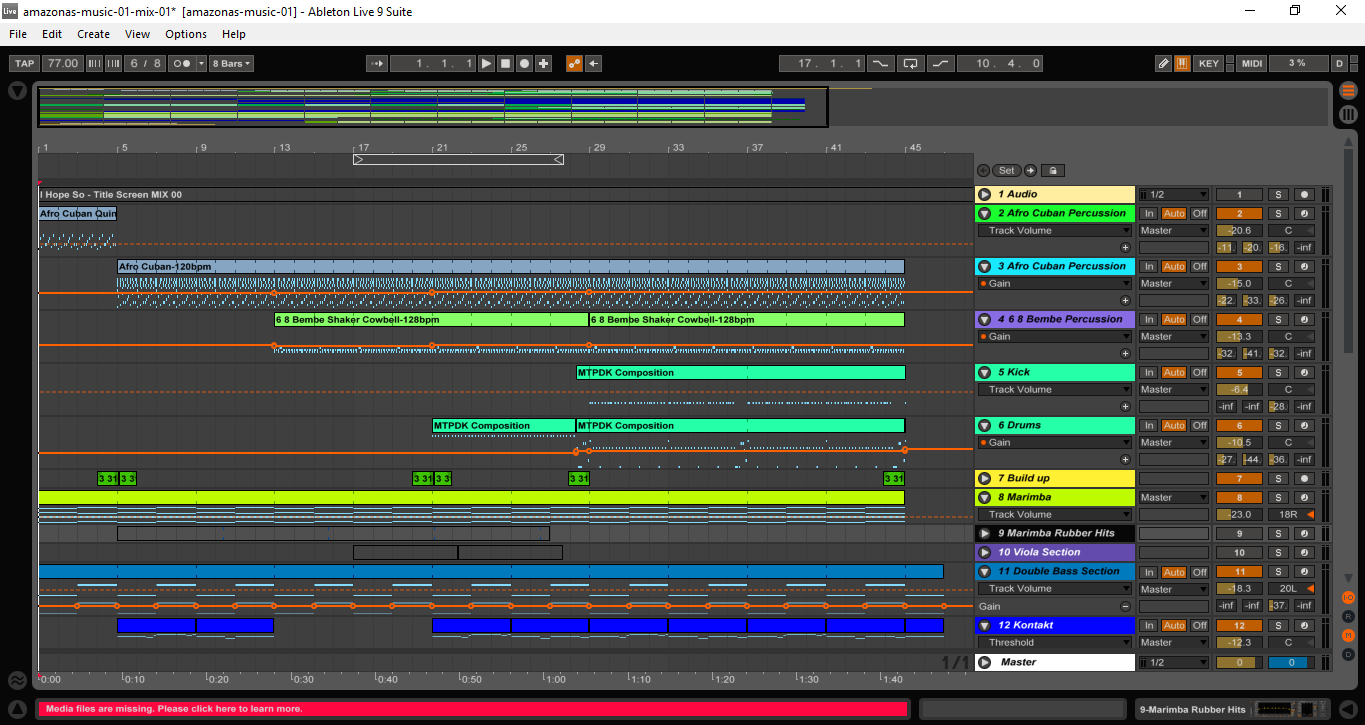 Apesar do jogo ser frenético, para a música do menu principal eu resolvi fazer algo mais calmo. A sensação que eu quis passar com essa música foi a de introdução a um mundo místico e misterioso, mas ao mesmo tempo com um tom de aventura e desbravamento.
Essa música ficou bem doidona. Eu usei sintetizadores de forma sutil, apenas fazer uns arpejos e layering com a melodia principal (tocada por instrumentos de orquestra). E então no meio da música entra um coral feminino, bateria de banda de rock e uma guitarra bem pesadona toca uma nota pedal. Realmente ficou bem doido hahaha.
Música do gameplay (You Better Run)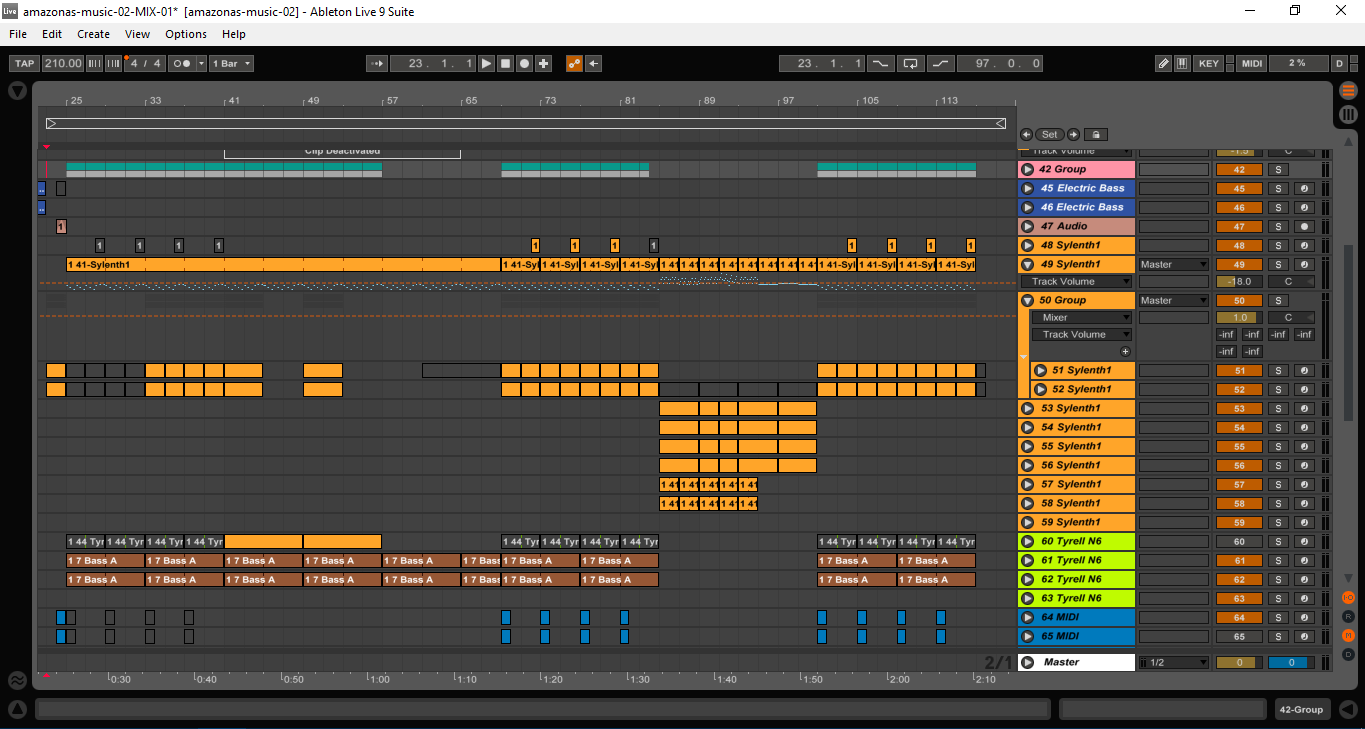 Sem querer me gabar, mas essa foi uma das melhores músicas que fiz na vida. Ela está muito animada e possui bastante variação, o que deixa ela bastante dinâmica e nem um pouco enjoativa.
Logo no início há uma pequena introdução com uma melodia tocada por um sintetizador, até que enfim a música explode na cadência harmônica principal (que eu peguei da música Shape of You, do Ed Shreen. Provavelmente você conhece essa música).
Resolvi misturar percussão eltrônica (kick e snare) com a percussão tribal. Encaixou bem.
Depois que o sintetizador faz a melodia no refrão, começa o primeiro verso, que possui sua melodia tocada por um guzheng (instrumento tradicional chinês). Eu não quis dar uma vibe oriental para a música, porém após diversos testes com diversos instrumentos, o guzheng foi o que melhor se encaixou no arranjo.
NOTA: Hoje em dia o termo "refrão" foi meio que substituído por "drop", principalmente quando se trata de música eletrônica. Não sei porque fizeram isso, mas você pegou a ideia.
O pré-refrão dessa música é bem frenético e eu usei bastante referências de um gênero eletrônico chamado House para fazê-lo (no caso, foram as figuras ritmicas do kick que vão se multiplicando a cada compasso e o efeito de wash out). Ficou bem legal!
Após o segundo refrão, há um break sem percussão. Procurei dar uma sensação bastante etérea e espacial, com muitos pads, arpejos e ambientações atmosféricas, além de entrar uma flauta na melodia principal. Ele se intensifica com pancadas bem fortes, até que finalmente explode no terceiro e último refrão da música.
Efeitos sonoros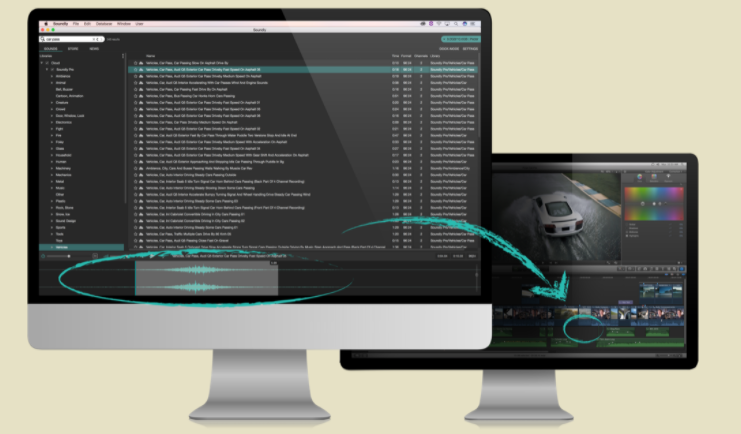 Uma curiosidade engraçada: eu mesmo que fiz a dublagem da voz do Homem Caçado hahaha. Caso você tenha acompanhado os devlogs passados do Amazon Alien, você pôde perceber que o Homem Caçado foi feito com base em mim. Então eu pensei: já que ele é visualmente igual a mim, farei com que ele soe igual a mim também hahaha. Peguei o meu celular, enfiei a cara no guarda-roupas e comecei a dar gritos desesperados loucamente. Eu e toda equipe gostamos bastante do resultado!
Outro efeito sonoro que fiz do zero foi o som dos passos. Eu peguei um tufo de grama seca que encontrei em meu prédio, trouxe-o para dentro de casa e comecei a pisar nele para gravar os sons de passos.
Os sons das vozes das Killers e das Bionics foram feitos utilizando pacotes de vozes femininas da Asset Store da Unity. E os sons das armas foram feitos utilizando sons da biblioteca do Soundly (com diversas alterações e modificações minuciosas, como layering e pitch shifting, para tornar os sons únicos e irreconhecíveis).
Finalização
É isso, pessoal. Espero que tenha gostado dessa viagem muito louca que é o mundo da música e efeitos sonoros!
Por favor, acompanhe a Pippin Games nas redes sociais e também confira os nossos outros jogos: Kawaii Deathu Desu, Fungi, Marine e Glad Gladiators.